Check Availability At
Description
The 7HZ Timeless AE IEMs feature a 14.2mm planar driver and a unique shell design that provides fast response, excellent dynamic range and frequency characteristics. The earphones have a stunning blue colour theme and are made of aviation-grade aluminium CNC with a hard oxidation treatment. They also come with an upgraded cable that has interchangeable termination plugs and a standard 0.78mm 2-pin interface. The earphones are lightweight and comfortable, with an array of N52 magnets that provide powerful and dynamic sound.
14.2mm Planar Driver
7HZ has kept the driver configuration for this edition of Timeless AE to be the same as the OG model, with a few changes in the bass. 7HZ Timeless AE is truly living up to its name with its ultra-thin diaphragm and lightweight body. Everything feels like nothing but everything. Time is within reach here. The selected 14.2mm planar driver and unique structure provide fast response, excellent dynamic range and frequency characteristics.
Stunning Blue Color Theme, Exquisite Craftsmanship
Instead of a Black theme on the earpieces, the shells now have a stunning Blue colour theme that looks bright and full of life. Each earphone shell is made of a whole piece of aviation-grade aluminium CNC, with the highest strength level of hard oxidation treatment. It is durable and wear-resistant. The evenly placed soundtrack faceplate is like an infinity pool-timeless sound from here.
Upgraded Cable
7HZ Timeless AE has got an upgrade in the cable department too. It now has interchangeable termination plugs. It allows the users to change the termination plugs as they require. The package includes 3.5mm SE, 4.4mm Bal, and 2.5mm Bal termination plugs. The cable has a standard 0.78mm 2-pin interface. The inner core adopts single-crystal copper and silver-plated single-crystal copper while the outer layer adopts silver foil. The detachable feature also ensures future upgradeability and you are free to DIY your earphone.
Lightweight and Comfortable
The earbud weighs only 5 grams each. You feel nothing heavy on your ear even after a long time wearing it. Ergonomic design provides ultimate comfort all the time. This pair of earphones could be an ideal choice for work and home.
An array of N52 Magnet, Powerful and Dynamic
Timeless adopts a double-sided array N52 magnet and ultra-thin diaphragm to achieve higher sound fidelity, bringing natural loose and balanced sound to ensure transparent sound quality.
Model No: Timeless AE
Wearing Style: In-Ear
Earpiece Connection: Wired
Bluetooth Version: NA
No. of Drivers: 1
Driver Type: Planar
Driver Size: 14.2mm
Weight: 13g
Sound pressure level (SPL): NA
Impedance: 14.8 Ohms
Frequency Response: 5 - 40000Hz
Maximum Power Handling: NA
Sensitivity: 104dB
Codecs: NA
Active Noise Cancellation: NA
Volume Control Function: NA
Microphone: NA
Play Time: NA
Additional Runtime: NA
Battery Capacity: NA
Charging Interface: NA
Audio Jack Size: 2.5mm/3.5mm/4.4 plug
Cable Length: 1.25 m
Cable Detachable: YES
Connector: 0.78mm 2Pin
Water Resistance: No
Warranty Period: 1 Year

Warranty Period: 1 Year from the date of Invoice
Covered: Manufacturing Defects Only
Warranty Form: https://www.theaudiostore.in/pages/warranty-claim-form
Cable: 1-month warranty only for manufacturing defects only
7Hz Audio is a leading audio brand from China, renowned for producing high-quality in-ear monitors at affordable prices. With excellent sound and sleek design, their IEMs offer an exceptional audio experience. Shop 7Hz Audio IEMs at The Audio Store and enjoy superior sound quality without breaking the bank!
A great all rounder iem for the price (With some minor nitpicks)
I was bit skeptical ordering from here, but I was satisfied with the end result.
I have also made a detailed video about the iem on YouTube you could check it out for more detailed review.
Disclaimer :- bought the iem with my own money and no one had paid me to influence my thought on this iem. All thoughts and opinions are my own.
Pro :-
1. Great overall abilities for all songs, I personally listen to many genres
2. Very very comfortable I can wear them for hours
3. Nice cable supplied with many terminations. (Although it has some caveats mentioned in the cons section)
4. Can be played via your phones 3.5mm jack (and I am not talking about LG phones here, just some normal budget phone)
5. In some dynamic songs, its very enjoyable to listen too nothing stands out as abnormal and you just enjoy the experience. Which IMO is a big deal rather than all the nitpicks.
Cons :-
1. The cable is quite stiff, I like a bit of a supple cable.
2. The chin slider is absolutely useless and I have to shove a piece of plastic to make it work.
3.Some male vocals specially the ones with a heavy tone sounds distant in their songs.
4. The stock tips that are applied do not use them, use the white straight bore tips supplied in the box for best result. The stock tips makes it too bassy and the soundstage is quite cramped too.
5. The box although good looking and better than the original timeless I suggest buying a cheap SACO case from Amazon for the best result. As those cases are slim and you can chuck your Bluetooth dongle and normal dongle with the iem and have a good portable setup.
I hope this small pros and cons helped your decision a bit.
6. A $31 ($281 in india vs the $260 ordered from china) price bump over the original price. Now I do understand that they have to make profit and import taxes and stuff. But this is what bothered me a bit. This could be considered a nitpick for some or a convinience for some (because you dont deal with hassle of long deliveries + a warranty form audio store + worrying about import taxes + ). I leave this point Upto the reader and how they feel like.
For detailed version you can have a look at my video I made on YouTube.
Overall :- I do suggest giving this iem a go for the price. But do change the tips supplied from the factory to the straight white tips for better bass, mids, treble and soundstage.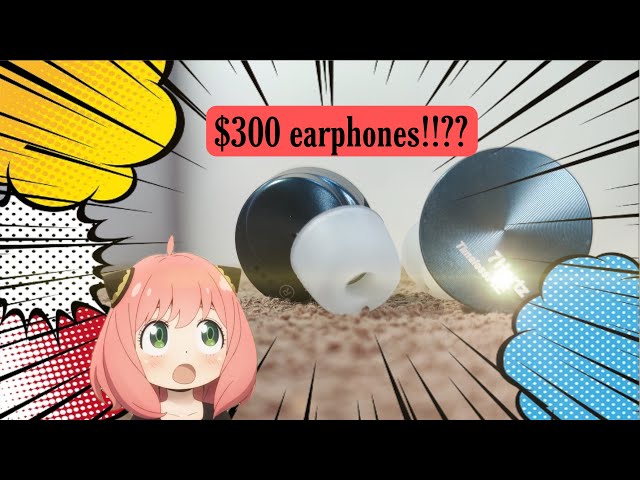 Audiophile Inspiration: Real stories of Dedication and Passion
View all
Trusted By Over 15K+ Music Enthusiast
Let customers speak for us