Check Availability At
Description
Experience the ultimate audio performance with the AFUL Acoustics Performer 5. This IEM is equipped with the combination of a 5 hybrid-driver configuration and the latest patented technologies.

Feel the Music
Enjoy the power of 5 with the AFUL Acoustics Performer 5. It is fitted with a single custom dynamic driver that offers powerful bass while the four balanced armature drivers deliver a clear mid-range and accurate treble.

Always at the Right Frequency
The in-house developed RLC Network Frequency Division Technology allows for accurate frequency division among each of the drivers. It also corrects the non-ideal frequency response for certain frequency bands for a smooth sound without any irregularities or peaks.

No Pressure, Just Clear Sound
A high-damping air-pressure balance system releases the air pressure inside the ear canal for a comfortable listening experience. It also improves the texture of the bass. The ergonomically-designed housing further improves comfort and fit.

3D Printed for Spectacular Sound
The EnvisionTEC High-Precision 3D Printed Acoustic Tube Structure features a 60mm ultra-long and ultra-thin bass tube with a 30mm mid-bass duct structure. This maintains proper phase correction between different frequencies while delivering a spectacular bass response.
Impedance: 35Ω.
Sensitivity: 110dB@1kHz.
Frequency Response Range: 5Hz-35kHz.
Passive Noise Reduction: 26dB.
Connectors: 2-pin 0.78mm.
Termination: 3.5mm
Package Weight: 0.5kg
Microphone: No
Warranty: 1 year
Warranty Period: 1 Year from the date of Invoice
Covered: Manufacturing Defects Only
Warranty Form: https://www.theaudiostore.in/pages/warranty-claim-form Cable: 1-month warranty only for manufacturing defects only
AFUL is a leading audio brand from China, known for producing high-quality in-ear monitors at affordable prices. With exceptional sound quality and comfortable fit, AFUL IEMs are the perfect choice for audiophiles and music enthusiasts. Shop our collection at The Audio Store and experience premium audio without breaking the bank.
Mesmerizing,
It's a masterpiece in every aspect
Instruments separation and vocals are mind blowing
Feels like you are in different world
I m using iPhone 5s n apple dongle n working perfectly more than enough sound
Pixel 4 with apple dongle sound is half with Android due to apple limitations to its dongle
Amazing sound
Burn it up at least upto 20 hours
For impactful bass and all
Thanks for the great review! We're glad you're enjoying AFUL Performer5 IEM. We're excited to hear that the instruments and vocals are both stunningly clear and that the overall sound experience is truly unique. We recommend burning this earphone up for at least 20 hours to really get the most out of its impactful bass and immersive sound. Thanks for your feedback!
Bang for the buck
It's been a long time since I wrote a review, but this IEM is just that good. The sub bass is exceptional that gives a feel of a sub woofer in your ear. That doesn't mean there is any compromise on the mid and high. Technicality is really good. I had to actually turn off the bass switch in my amp to listen to these. They are by no means basshead iem but the bass is precise. If the music does not call for any bass , there wont be any (i.e) no muddy or mid extension. For the price, they are really great. Pair in with a balanced cable and they are simply magical. Much better than my Katos.
(P.s) I was really worried and skeptical of the purchase as this was my first order from the audio store but the delivery was on time and genuine and even customer support was really good with quick response in whatsapp. Many more purchase to come from my end !! And the gift wrap was really a nice touch !
This IEM sounds great! The bass is very precise and there is no muddy or mid extension when the music does not call for it. The price is also really good.
Awesome Iem go for it
Disclaimer: This review is based on my personal experience and preferences, and may not be applicable to everyone.
The IEM Aful Performer 5 offers impressive sonic maturity and polish at a budget-friendly price point. While it's not a neutral IEM, it excels in delivering a vibrant and colored lower frequency response that is sure to please bass lovers.
In all departments, this IEM deserves a solid 5-star rating. The build quality, comfort, and ergonomics are top-notch, and the minimalist packaging and accessories are a nice touch. The included cable is one of the best you can find for any IEM within the $300 price range.
Pros:
Stellar sub-bass and bass extension that delivers a satisfying punch.
Excellent imaging and 3D sound that creates an immersive listening experience. You can even hear sounds coming from behind your head!
Smooth midrange with good layering, texture, and a lush sound signature.
The treble is mature, well-controlled, and refined without any harshness or sibilance, which can be a rarity in higher-priced IEMs. The treble extension is excellent, providing ample space and air between instruments.
The pinna gain is perfect for my preferences, providing just the right amount of emphasis without causing any listening fatigue during extended listening sessions.
The IEM is easy to drive and doesn't require a lot of power to unleash its full potential.
The crossover technology is impressive, creating a cohesive and natural tonality and timbre.
Cons:
The mid-bass could be a bit tighter for my taste.
There is a hint of BA timbre in the treble region, which may not appeal to some listeners.
Overall, the IEM Aful Performer 5 is a technically superior IEM that delivers smooth, fatigue-free listening for extended periods. I personally use the kBear 07 ear tips, which enhance the soundstage and overall sound quality.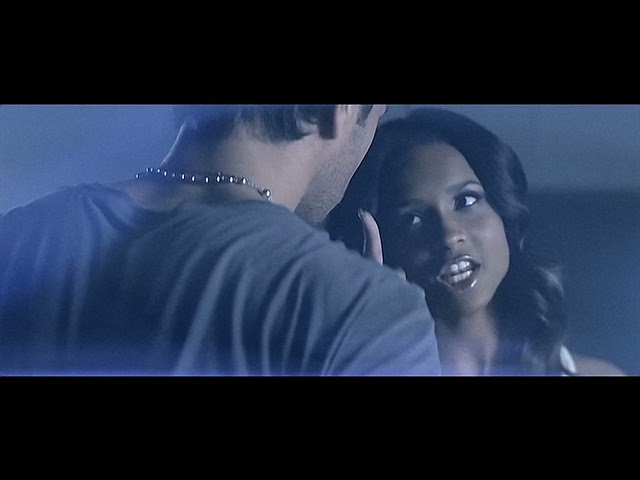 Best iem under 300 dollar
This iem is unmatched under 300 dollar. Value for money.
Thanks for the review! We're glad you're happy with the AFUL Performer5 IEM.
Just take it and go. Must buy IEM.
First of all, I would like to thank the Audio Store team for the expedited delivery and for the thoughtful gesture of sending some coffee sachets.
Coming to the IEM, I have previously owned Dioko Salnotes, Tin HiFi T3 Plus, Venture Electronics Bonus and QKZ x HBB.
I am very new to the audiophile scene and I will say that I am just dipping my toes in this newfound hobby.
I think until I heard the AFUL P5 I wasn't even aware what a 'wide soundstage, resolution, bass thump meant. These IEMs are miles ahead in every aspect. The instrument separation is on another level and the same songs have so much more detail. I can hear little notes of bass in the numbers which i never heard before.
Thank you again to the audio store team for making these available in India. I would like to request another IEM which is FiiO x Crinacle FHE: Eclipse and 0.78MM female to MMCX male connectors from AS.
P.S. - I like sound signatures which are bass-heavy and neutral mids and treble.
Thank you for your positive review of the AFUL Performer5 IEMs! We're glad to hear that you're enjoying them and that they're providing you with a great sound experience
Sonic maturity and polish redefined in a budget experience
This review is based on my acquired sonic taste and could be biased. Please take it with a pinch of salt.
This smooth hybrid is for wine drinkers. It is not neutral by any stretch of imagination with a very clear emphasis on lower frequencies that is very vibrant and colored.
5 stars across all the departments for this hybrid. Build, comfort and ergonomics top notch, packaging and accessories with a minimalist no nonsense approach. One of the best cables you can find (out of the box for any iem within the 300$ mark.)
Pros
1.Stellar subbass and bass extension.
2.Excellent imaging and 3D sound (This is that kinda iem where you can hear sound coming behind your head)!
3.Smooth midrange, with good layering, texture & lush sounding.
4.A mature, well controlled refined treble (based on my taste for music) with absolute no pinna glare and yet smooth and crisp is a rarity in higher price brackets that you get with this iem.
5.The best pinna gain for me (not too much nor too little), zero fatigue listening for long hours guaranteed.
Some of the better tuned treble you can find in this price bracket. Lots of treble extension and the upper treble just enough to provide the required space and air between the instruments
6. Very easy to drive and does not require a load of power to bring out all the dynamism & magic it stores within.
7. Some breath taking crossover technology that makes the whole sonic experience very cohesive with natural tonality & timbre.
Cons
1. Mid bass can be a tad bit more tight (for my taste).
2. Hint of BA timbre (especially in the treble region, for my taste)
Overall a much technically superior & iem compared to the others, that guarantees smooth fatigueless listening for long hours.
Ear Tips used - I use the kBear 07 tips (which i feel opens the sound up tad better than the default)
Audiophile Inspiration: Real stories of Dedication and Passion
View all
Trusted By Over 15K+ Music Enthusiast
Let customers speak for us