Description
Enjoy precise and vivid audio across the frequency range with the final E1000. This sleek earphone is designed to fit most music lovers perfectly and comes with 5 silicone tips of different sizes. A durable cable and connector make connecting to a source device easy and seamless.
Cutting-edge Audio Experience
Experience high-resolution audio with the final E1000. The small-aperture 6.4mm diameter dynamic driver has been precisely assembled to deliver cutting-edge audio quality within its price range. The treble has been tuned to be emphasised, without masking any of the other frequencies for smooth and vivid audio.
Superior Comfort, Durability & Flexibility
The final E1000 has been designed to provide the utmost comfort and durability. The swing-fit mechanism allows the earpieces to be swung left and right and tilted towards the audio canal for a perfect fit. The sound conduit uses rigid silicone with a groove processing that combines strength and flexibility. The earbud has been designed from soft silicone for superior comfort and noise isolation. These come in 5 sizes and ensure that the sound is transmitted directly to the eardrum.
Designed to Stay Secure & Stunning
The E1000 comes with a thick, flexible cable to prevent breakage or tangles. The L-shaped jack adds to the durability making it easy to plug in or pull out multiple times. This earphone is available in 3 stunning colours – Red, Blue and Black.
Designed to Age Beautifully
Every driver unit comes with a diaphragm that is attached to a voice coil and adhesive agent. With audio signals, the diaphragm moves in micronic increments along with the coil and sound is produced. Over time, the diaphragm moves more easily and the sound changes or 'ages'. The E1000 has a small aperture, and so an extended period of time is necessary for changes through ageing to become indecipherable. If used in a normal way, over a period of 150-200 hours, it should feel as though the sound has become subtler.
Model No: E1000
Wearing Style: In-Ear
Earpiece Connection: Wired
Bluetooth Version: NA
No. of Drivers: 1
Driver Type: dynamic driver
Driver Size: 6.4mmΦ
Weight: 15gm
Sound pressure level (SPL): NA
Impedance: 16ohm
Frequency Response: NA
Maximum Power Handling: NA
Sensitivity: 102dB/mW
Codecs: NA
Active Noise Cancellation: NA
Volume Control Function: NA
Microphone: NA
Play Time: NA
Additional Runtime: NA
Battery Capacity: NA
Charging Interface: NA
Audio Jack Size: 3.5mm
Cable Length: 1.2m OFC cable
Cable Detachable: NA
Connector: NA
Water Resistance: NA
Warranty Period: 6 Month

In The Box
1U Final Audio E1000
Silicone ear pieces (E type 5 sizes)
Warranty Period: 1 Year from the date of Invoice
Covered: Manufacturing Defects Only
Warranty Form: https://www.theaudiostore.in/pages/warranty-claim-form
Final Audio was founded in 2007, and produce some of the most well-crafted in-ear and over-ear headphones available today.

Final hand-build all of their products in their own factory in Japan and create audiophile-grade headphones and earphones that deliver an incredibly detailed sound. With proprietary ground-breaking hybrid driver technology, Final headphones and earphones sound as exquisite as they look.
Best balanced sounding iem
It really pleased me with its aesthetics as it looks very cute & adorable. Not only aesthetics but its quality of sound also satisfied me equally. I'm loving it nd using it as my daily driver for traveling and walking...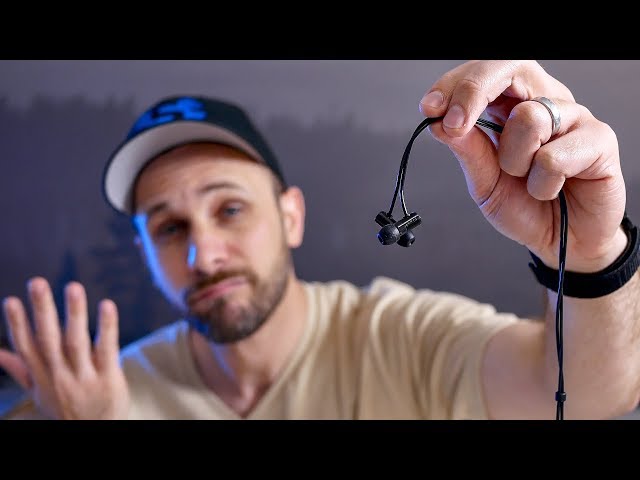 Awesome VFM product
First thing first - it comes with 5 pairs of Type-E tips which itself cost approx. INR 1000, so effectively you are getting an earphone for INR 800. And if you haven't heard on Type E tips before, I suggest you to try it before spinfits.
Now, let's talk about the sound. it has a very nice and balance tuning. You will get a very addictive sweetness in the upper mid-range and treble region. Frankly, one shouldn't ask more at this price point. But it also has a decent detail retrieval capability and reasonable stage. Last but least, it is very very comfortable and light weight.
As far as cons are concerned, I think the build quality creates doubt on its long term durability. That's it. Its a super VFM product.
My suggestion - go and buy it. My pro suggestion - go and buy two of it. :)
These IEM's are amazing but what is this pricing tactic?
Dear Audio store, I purchased this IEM 7 days ago from the date of writing this review and it was priced at 2,500 rupees back then and now the pricing has suddenly dropped to 1,790 rupees. What, seriously? Please don't cheat customers like this. That's the reason why I've generously given 3 out of 5 stars.
IEM review (4.1/5) :
Now coming to sound quality, this IEM has a neutral sound signature. Literally feels like there is no bass in this thing. You'll need to tweak the EQ a bit to make it "fun" sounding (for those who are new to neutral tuned IEM's). Once you've done that, I assure you it sounds AMAZING. If it still doesn't sound good, then that means your unit has some QC issues. Better get a replacement ASAP. They do sound way better as they mature after like 150 hours of listening.
Bass is really good. You need to adjust the EQ for getting reasonable bass out of it. The bass on this IEM sounds better than my previous earbuds RHA MA390 which was more bass focussed with a V shape sound signature.
Mids and trebles are clear, sound stage is fairly wide, imaging is fine. No sibilance. Tonality is good as well.
Very comfortable due to it's extreme lightweight and classy ear tips. Didn't notice ear fatigue even after prolonged use. No cable noise either. Noise isolation is fine, atleast for me.
If you're an audiophile on a budget, this IEM would probably not disappoint you. But for a next level audio experience, you need to consider going for a more premium design in my opinion.
I'd say that I'm very satisfied with the product, for the price range. But the sudden price drop was really disappointing. Not sure if audio store will respond to this..
If you do get back to me after reading this then I'd greatly appreciate it and it helps me recommend this site to others and continue my purchases here.
Frequently Bought Together
Trusted By Over 12K+ Music Enthusiast
Are You Struggling To Pick The Right Product For Your Individual Needs?