Check Availability At
Description
THE HELM BOLT - MOBILE STUDIO-QUALITY USB DAC/AMP WITH MQA
The HELM BOLT - Mobile Studio-Quality USB DAC/AMP with MQA
Raising the Bar in Your Audio Quality. Now Accessible on Your SmartPhone.
Plug & Play on Your Favorite Mobile Device for Incredible Studio Quality Audio
THX Certified - Plays All Music Files: MP3 to MQA and Hi-Res
MQA Stream Unfolding and HD Support on the Top Hi-Rez Streaming Services
Industry Acclaimed Design & Technology Delivers the Purist Audio Signal
Works with Android, iOS, MacOS and Windows 10 *iOS requires a Lightning to USB Camera Adapter
Ultra-Low Harmonic Crosstalk & Reduced Crossover Distortion
Exclusive 3 Oscillator Design & Impedance Matching
USB-C Input and 3.5mm Headphone Output
LED: Blue SD Audio <= 48kHz - Red HD Audio > 48kHz - Magenta For MQA
STUDIO QUALITY AUDIO
The HELM BOLT DAC/AMP - the High Definition Digital Analog Converter with MQA rendering technology to bring studio quality audio to your phone. Compatible with Android, iOS, MacOS & Windows 10. **iOS requires a Lightning to USB Camera Adapte
THE NEXT STEP IN AUDIO DEFINITION
Remember Standard Definition video? It had a monopoly on bad visual quality. Video evolved, Standard gave way to HD, and 4k video made you hate the way HD looked. Video quality moved forward, but audio quality moved sideways. Lossy data compression kept bandwidths low, but everyone now listens to the audio equivalent to Standard Definition or worse.
MASTER QUALITY AUTHENTICATED
Imagine 4k video for your ears. Master Quality Authenticated (MQA) is an award-winning technology that unlocks every detail of the original master recording with the convenience of streaming audio. MP3 and similar streaming technologies deliver 10% of the original recording quality, but the HELM BOLT can stream and unfold MQA music at over 8 times the sampling rate of CD. Stream MQA content from Tidal, Nugs and Xiami. (For more info on how MQA works, go to mqa.co.uk.)
CRYSTAL CLEAR DETANGLING
How does MQA sound? Vocals have presence and clarity, drums and percussion are sharp and impactful, strings have tactile nuance, and mixes that are muddy with conventional streaming become detangled and multidimensional when heard in MQA.
INCREDIBLE SOUND
The HELM BOLT is an amazing sounding High-End Digital Analog Converter for your high-res FLAC or WAV files, and it will improve audio quality while streaming Apple Music, Spotify, Amazon, and others. supporting playback of PCM files with sampling rates up to 384 kHz, or DSD files with sampling frequencies up to 5.6MHz.
NEXT-LEVEL DAC
The HELM BOLT is THX Certified for ultra-low harmonic, crosstalk, and crossover distortion. Unlike other mobile MQA-DAC designs, the HELM BOLT physically isolates the DAC from the USB connector for improved performance, and uses a three oscillator design for superior frequency lock with dramatic improvements over single oscillator DACs.
PLUG & PLAY
For Android*, iOS*, MacOS, and Windows 10. Featuring a USB-C input and a 3.5mm audio output to connect to your wired headphones or speaker system. Headphone output level automatically detects headphone impedance and sets level accordingly: (1V for < 150 ohms, 2V for >= 150 ohms.) A simple LED indicates MQA rendering or sample rate playback, Blue for idle or SD audio <= 48kHz, Red for HD audio > 48kHz, Magenta for MQA content.
Model No: HMQA-100B
Output Gain: 1V @ <150 ohms, 2V >150 ohms
Compatible Formats: MQA, PCM, DSD, DoP
Connectivity: USB-C input, 3.5mm Out
SNR: 120dB
THD: +N 0.0003%
Frequency Response: .007 dBA (0-40kHz)
Dimensions: Length 95mm (3.75")
Width: 11.7mm (0.5")
Physical: USB Type-C Interface
Connection: USB 2.0 High Speed

PCM Sample Rates: 44.1 kHz, 48 kHz, 88.2 kHz, 96 kHz, 176.4 kHz, 192 kHz, 352.8 kHz, 384 kHz

Warranty Period: 1 Year

In The Box
1U Helm Bolt DAC
1U Type-C To 3.0 USB Adapter
1U Carry Pouch
Warranty Period: 1 Year from the date of Invoice
Covered: Manufacturing Defects Only
Warranty Form: https://www.theaudiostore.in/pages/warranty-claim-form
HELM Audio is a renowned British-American brand dedicated to pushing the boundaries of audio innovation. They specialize in manufacturing cutting-edge portable DACs and planar earphones that deliver unrivalled sound quality. HELM Audio has won several awards for their exceptional products and continues to set new standards in the audio industry.
Good product but it perfect works with tidal app
I'm glad to hear that the Helm BOLT DAC/AMP - MQA & THX Certified works well with the tidal app!
Reasonably good.
It serves the purpose of being a portable USB DAC, and work with majority of apps (on android). It does become hot at times, especially if you're driving them at higher volumes. The bit-rate/sampling-rate LED indicator is ornamental, since Android by design, tries to keep a uniform bit-rate and sampling-rate. Very few apps like Neutron, support bit-rate based mode switching, however that is not a smooth experience.
On the physical side, the product image doesn't agree completely with the actual product, with the edge of the product being sharp compared to the rounded corners on the product page. Not sure if that is a different version of the same product.
I was using ASUS AI noise cancelling USB adapter, and it had a tendency to roll off the higher frequencies. Compared to that, the sound separation is better with better frequency response.
Excellent sound quality and fidelity
Excellent sound quality and fidelity when paired with my Marantz PM-35 amplifier and Wharfdales diamond 9.1 bookshelf. Supports high quality audio streaming.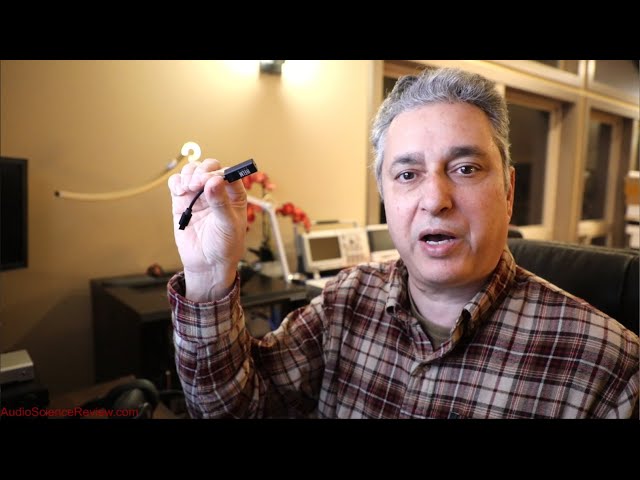 Helm Bolt
The Helm Bolt has been the best recommendation that has been made as real portability and pairs very well with the USB Audio Pro app. Strongly recommend it for anyone who is looking for quality on the go.
Best
I never thought It's going to deliver fantastic sound and pair with beyerdynamic it's simply superb
Works Superbly Well
Received in a couple of days post ordering- super quick. The DAC itself works flawlessly, I have connected using the iPad, laptop and phones. The sound quality improvement is distinct and substantial. Have tried with stored FLACS, online lossless streaming from Apple music and MQA format from nuggs. Worked brilliantly well all the time (and, the LED indicator changed colour 🙂).
The device will survive some rough handling and comes with a nifty pouch.
PS: if you are planning on using with a Windows based laptop, please do change the default sound output stream in settings to high-res.
Audiophile Inspiration: Real stories of Dedication and Passion
View all
Trusted By Over 15K+ Music Enthusiast
Let customers speak for us