Description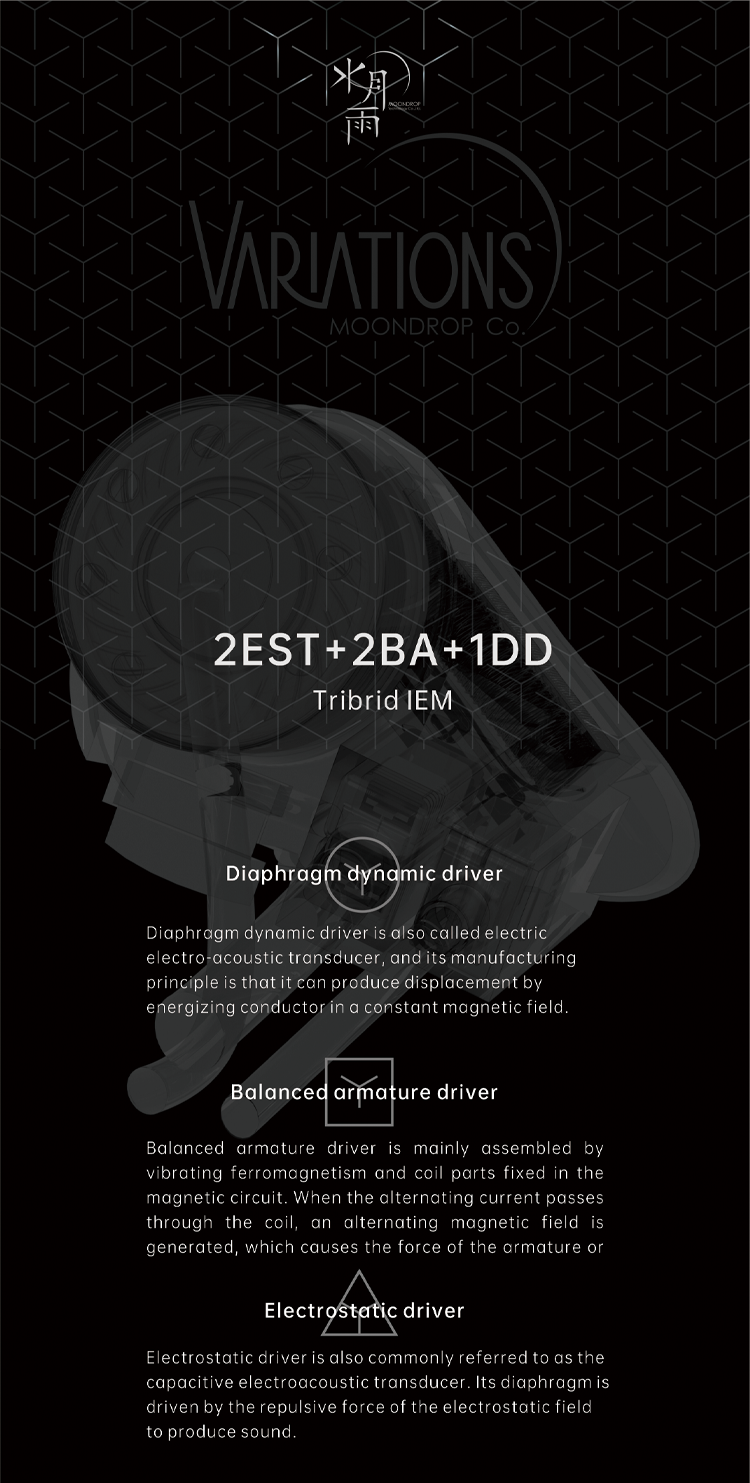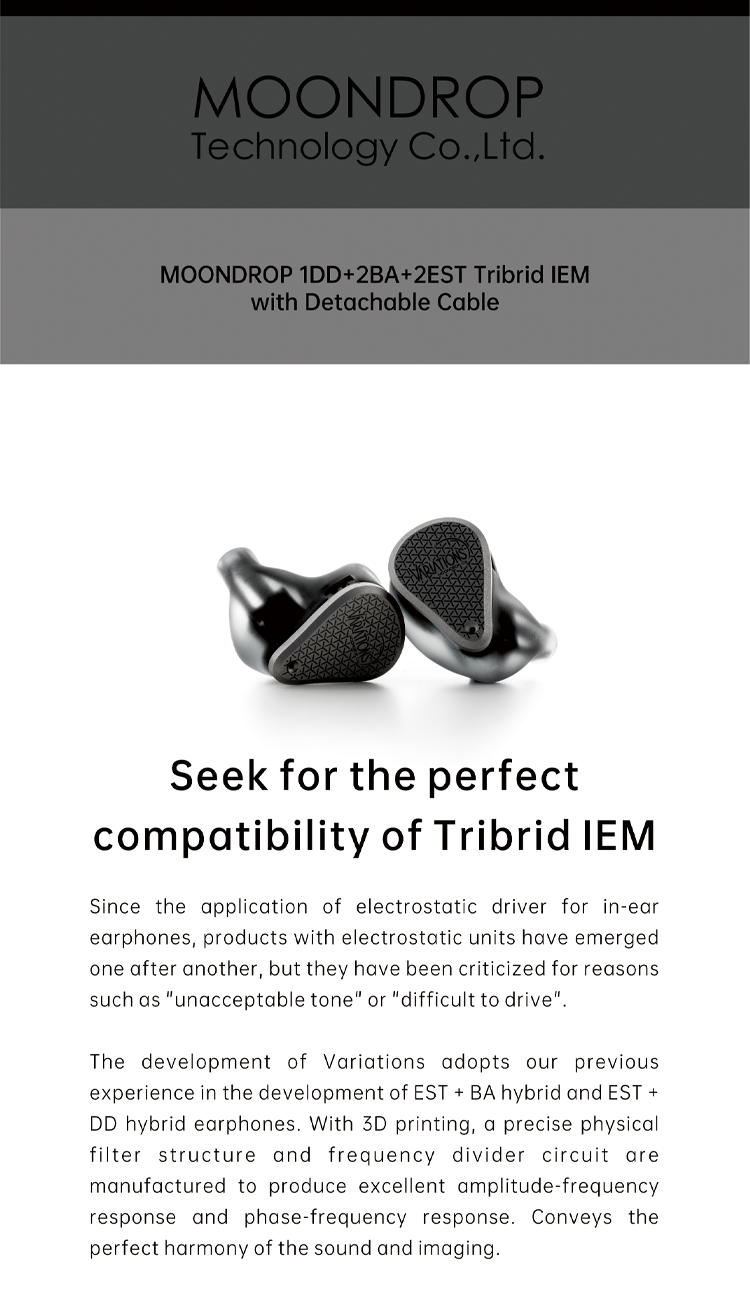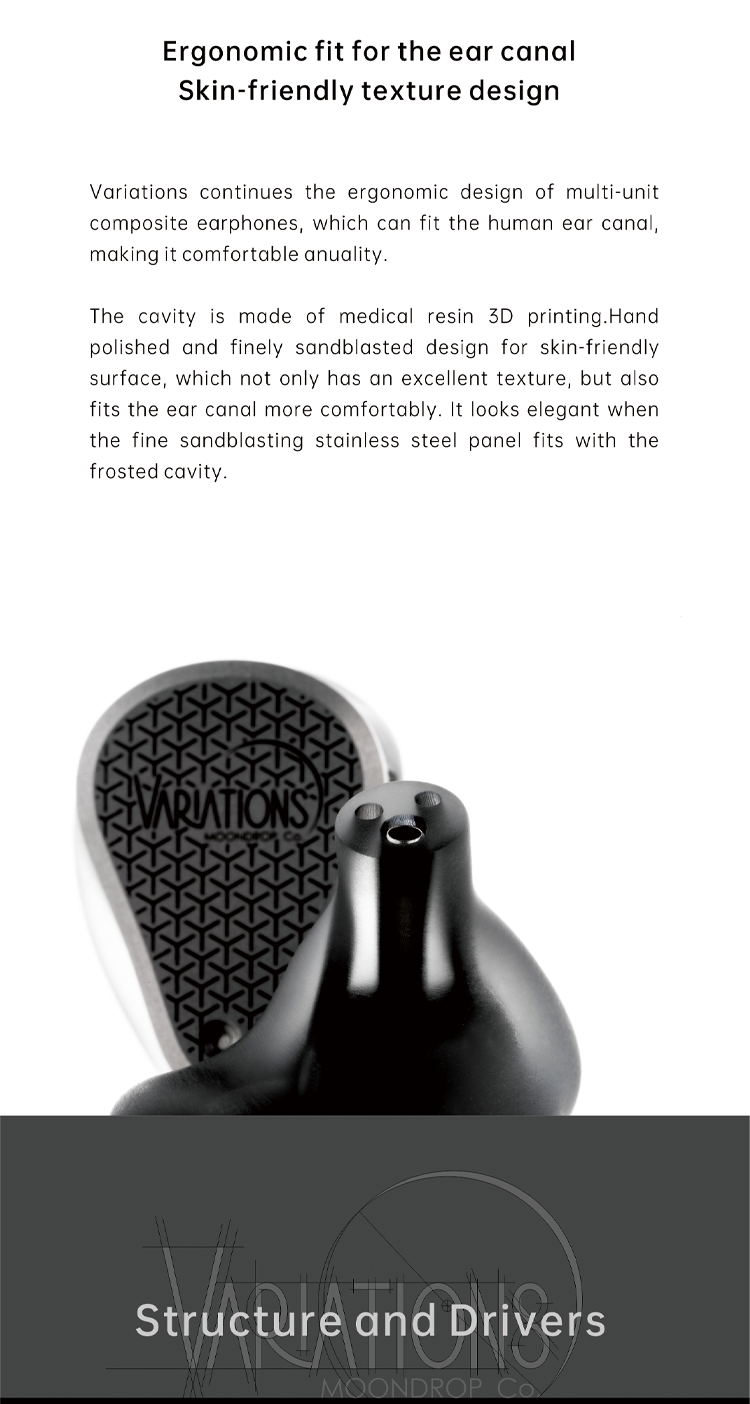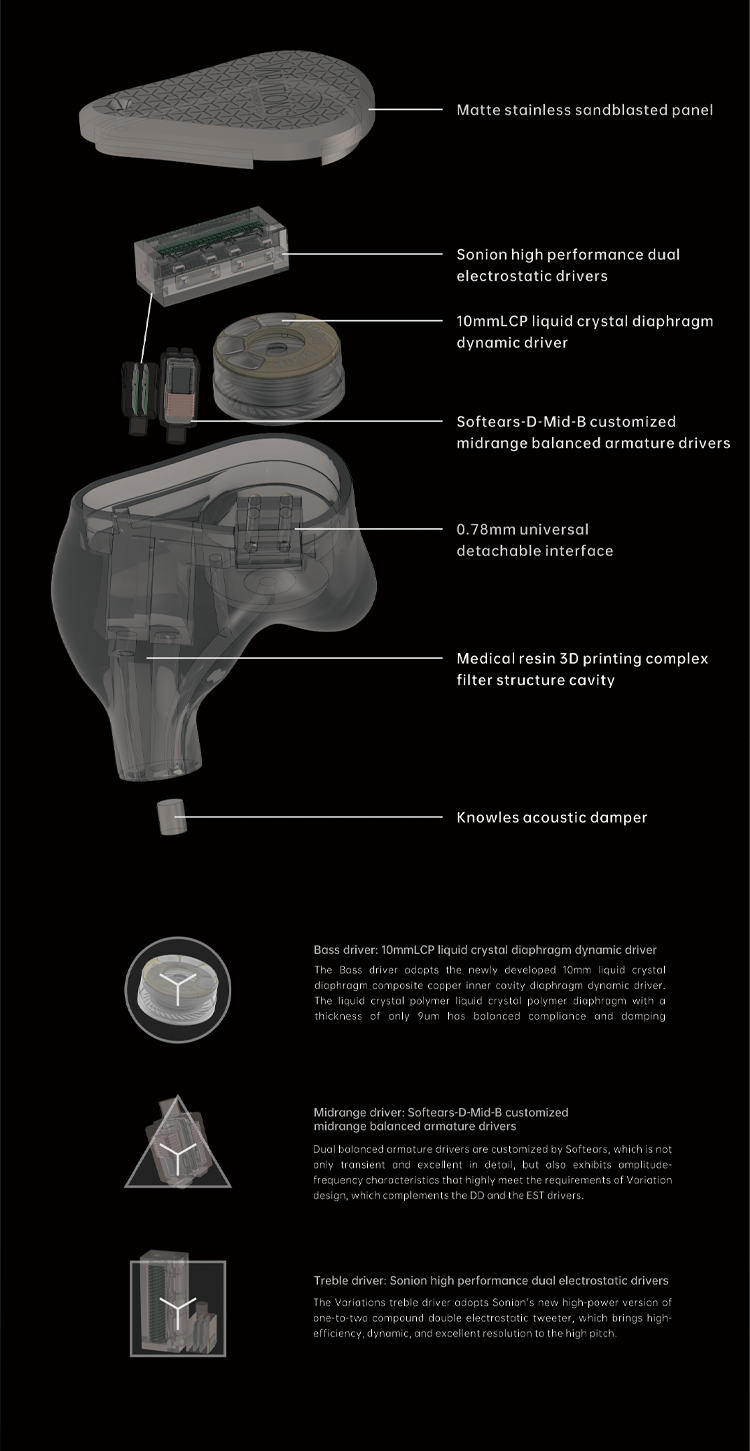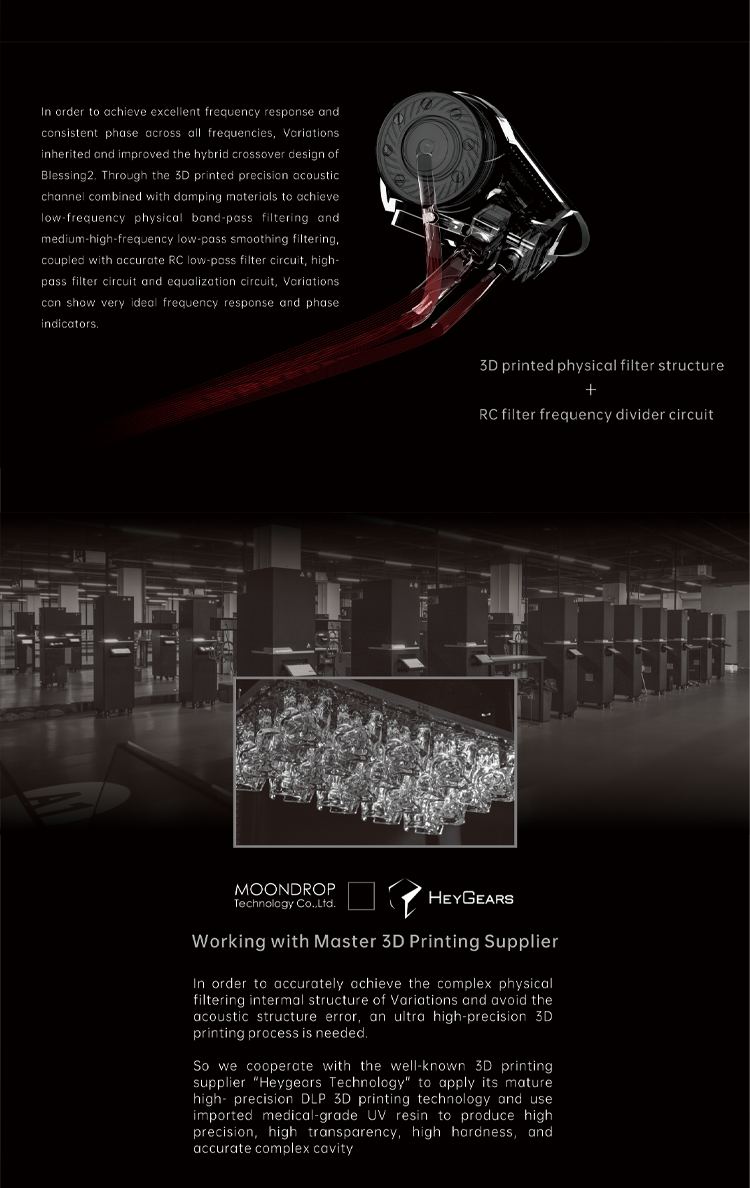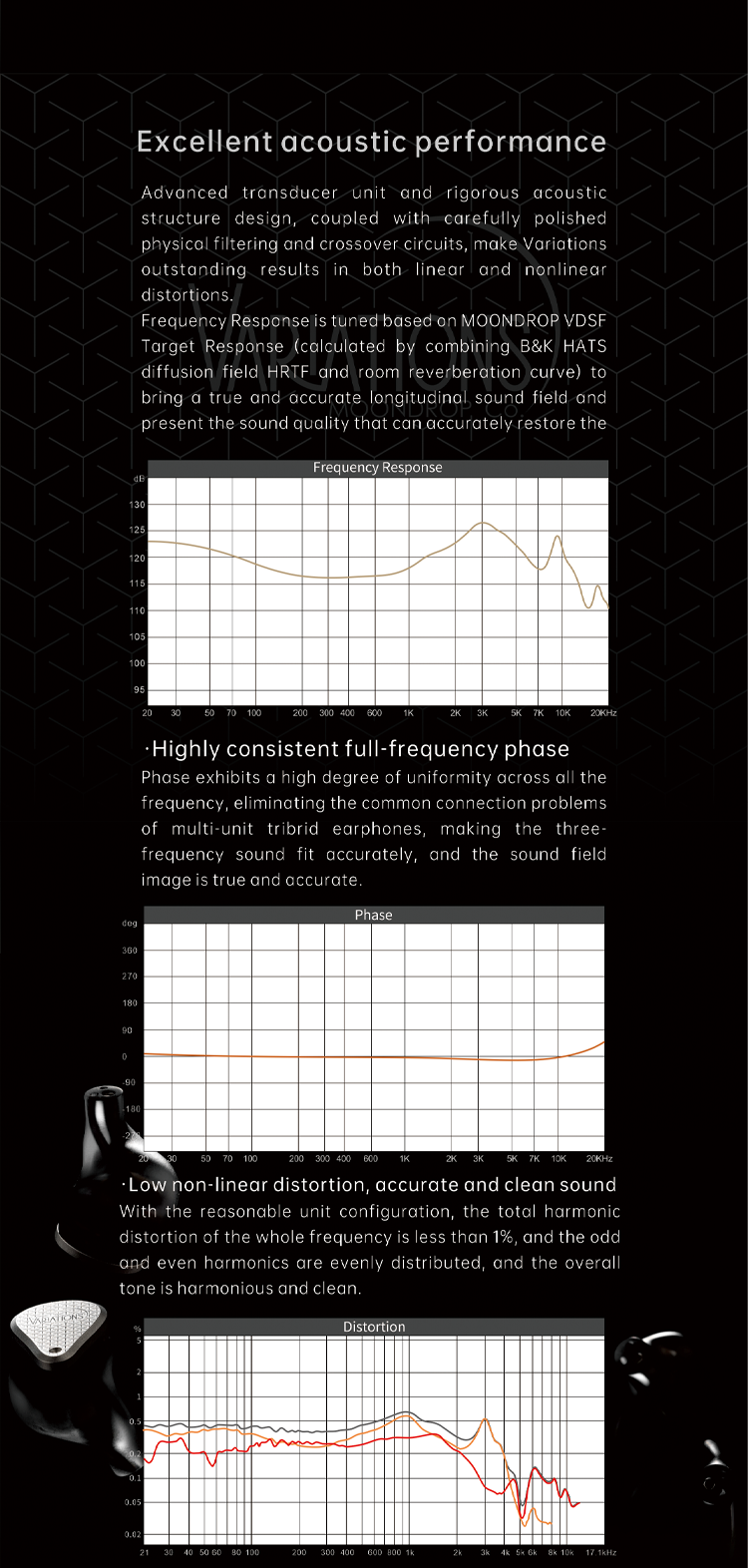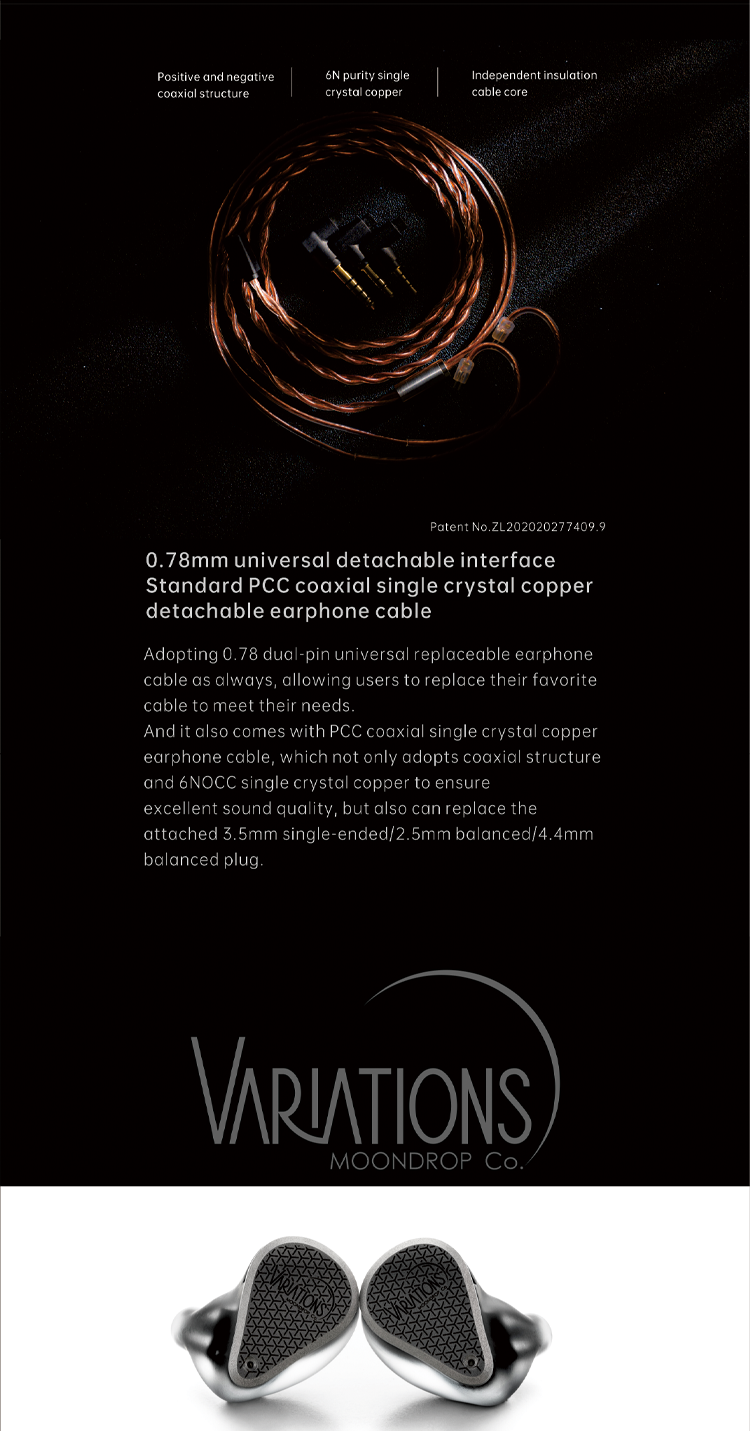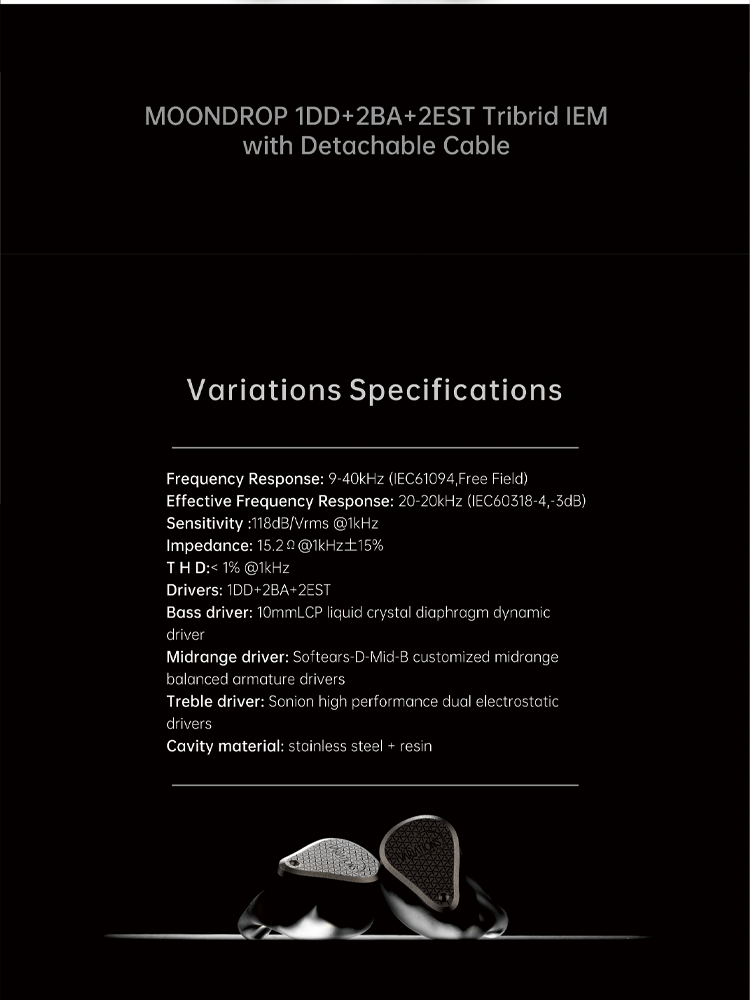 Warranty Period: 1 Year from the date of Invoice
Covered: Manufacturing Defects Only
Warranty Form: https://www.theaudiostore.in/pages/warranty-claim-form Cable: 1-month warranty only for manufacturing defects only
MOONDROP is a China-based audiophile products developer that has gained immense popularity for its range of high-quality audio products. The brand offers a wide range of products such as in-ear monitors, earphones, headphones, portable DACs, upgrade cables for IEMs, and eartips. MOONDROP products are known for their exceptional sound quality and excellent build quality, making them an ideal choice for audiophiles who demand the best from their audio gear. Whether you are a casual listener or a seasoned audiophile, MOONDROP has something for everyone.
Great bass with good soundstage
I was using fiio fa7s before variations and due to lack of bass i bought these variations and these does have the great bass compared to fa7s and another great thing about variations is the soundstage depth in some songs it can provide holographic soundstage.
Thanks for the review! We're glad you're happy with the Moondrop Variations.
Trusted By Over 15K+ Music Enthusiast
Let customers speak for us