Description
The

Q

K

Z

Q

1

MAX

In-ear monitors

 cable

is

designed

to

provide

pure

,

clear

sound

and

stable

signal

transmission

.

Made

of

oxygen

-

free

copper

material

,

the

Q

K

Z

Q

1

MAX

is

wear

-

resistant

and

durable

 and

features

16

strands

 of weaving

with

perfect

proportion

ing

.

The

Q

K

Z

Q

1

MAX

is

also

equipped

with

a

single

strand

with

22

cores

and

16

strands

with

 a total

 of 352

cores

,

making

it

suitable

for

most

types

of

IEMs

.

The

Q

K

Z

Q

1

MAX

also

features

a

three

-

in

-

one

design

that

provides

free

choice

without

ent

ang

lement

,

and

an

excellent

,

delicate

and

transparent

basis

to

provide

delicate

and

natural

sound

.

Warranty period: No
Material: Oxygen-free Copper
Wearing Mode: Ear hooks
Plug: 2.5mm/ 3.5mm/ 4.4mm
Pin Type: QDC KZ C Pin/MMCX
Wire Core: 352 Cores
Length: 120cm/47.24" (Approx.)
Microphone: No
Good buy for QKZ X HBB - Khan
It enhances the warm signature of the IEM.
Thank you for the review. I'm glad you like the cable!
Awesome modular cable in the price bracket.
The cable comes with 3 terminations included (2.5, 3.5, 4.4) . Other brands would want you to pay separately for the terminations.
Nicely braided and feels like a premium cable.
Highly recommended for audiophiles and iem enthusiasts alike. I am using this with my Sony MDR EX1000 with the mmcx terminal doohickey.

P.S I'm not a cable snake oil believer. 🙂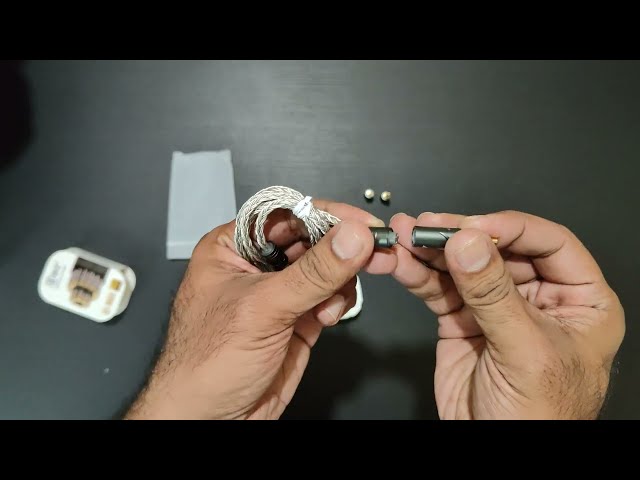 Paired awesome with QKZ HBB
The title says it all. Awesome purchase. Ear hooks are a bit sturdy, but for the price, no complains..awesome purchase
Most affordable cable
First of all thank you theaudiostore, for delivering within the given time, it got delivered two days before the estimate date of delivery.
These are really nice cable the build quality is great for the price.
It feels quite soft, no complaints regarding the build.
Talking about Sonic characteristics genuine speaking I didn't hear any drastic improvement or decrement in the sound quality.
What I feel it slightly increases the sibilance and sharpness in the higher frequency range.
I'm using it with my favorite SONY XBA A3. I know pairing these cable with Sony XBA flagship headphones it's quite weird choice but I believe the cables and not going to impact much on the sound quality.
In spite of wasting money on cable you could grab a better DAC.
Thank you 😊
Frequently Bought Together
Trusted By Over 15K+ Music Enthusiast
Are You Struggling To Pick The Right Product For Your Individual Needs?