Description
Enjoy Pro sound with the Hiby R3 Pro Saber 2022. This digital audio player lets you experience the best an entry-level set-up can give you with its slew of features. From the dual ES9219 DAC to MQA support and from multiple connectivity options to the up to 20-hour battery life, this one's a powerhouse for you.
High-End Audio Performance
Experience high-class audio quality with the Hiby R3 Pro Saber 2022. It's packed with a high-performance FPGA chip, dual ES9219 DAC and dual crystal oscillators for high-fidelity sound. The professional HiBy OS offers a smooth operating experience with up to PCM 32-bit/384kHz, DSD256 native and MQA 16X unfolding.
Cutting-Edge Features & Battery Life
Stream audio all day long with the host of cutting-edge features like Tidal & Qobuz Online Streaming, Internet radio, inbuilt equaliser, Mage Sound 8-Ball (MSEB) tuning and lots more. The R3 Pro Saber 2022 comes with a 1600mAh battery offering 20 hours of single-ended playback, 15 hours of balanced sound playback and 50 days of standby time.
Connect to Your Music
Connect to any audio device easily with USB2.0, USB DAC input/output, SPDIF USB port output and OTG function. It also supports a PO/LO 3.5mm port and BAL 2.5mm port output. You can even store music on the Hiby R3 Pro Saber 2022 with the microSD card slot that can be expanded up to 2TB.
Go Wireless

The R3 Pro Saber 2022 supports Bluetooth codecs such as LDAC, UAT, Qualcomm aptX, AAC and SBC along with WiFi (2.4 & 5.0), DLNA, Airplay, HiBy Link and other wireless connectivity options. It supports APE, WAV, WMA Lossless, FLAC, DSD, MP3 and other audio formats. (ISO DST format is unsupported. aptX does not support 2-way transmission. WiFi support is restricted only for transferring songs and not for downloading 3rd party apps).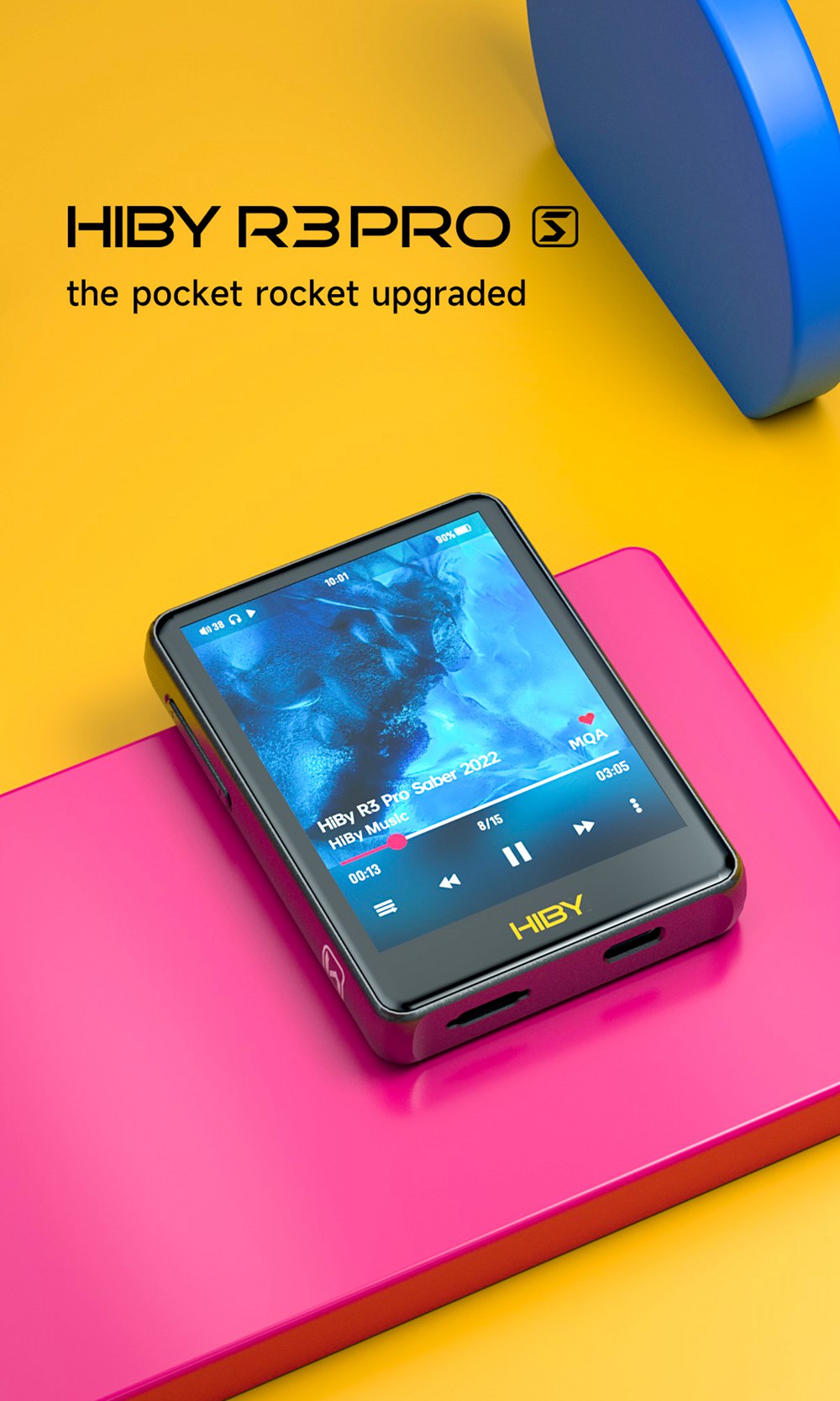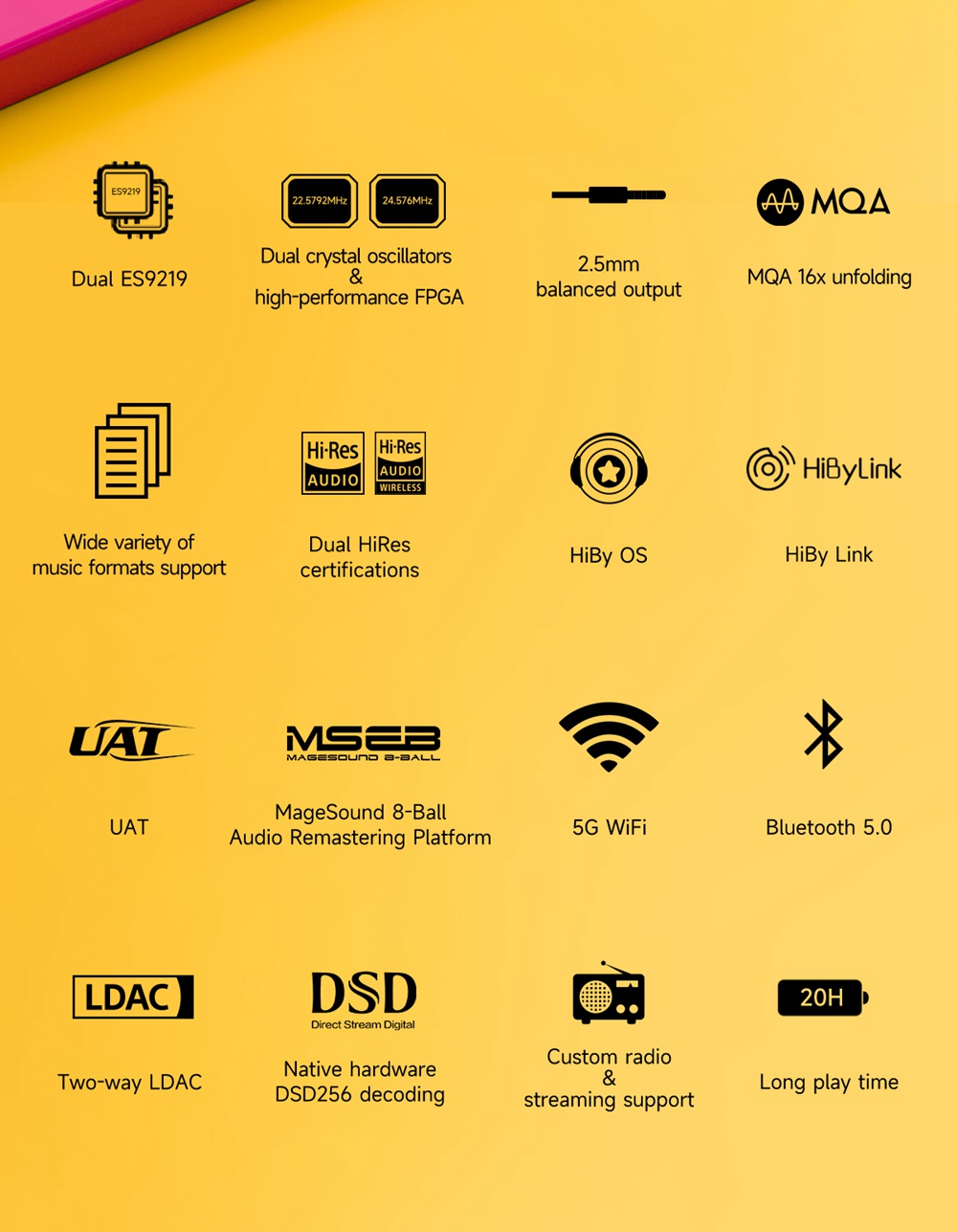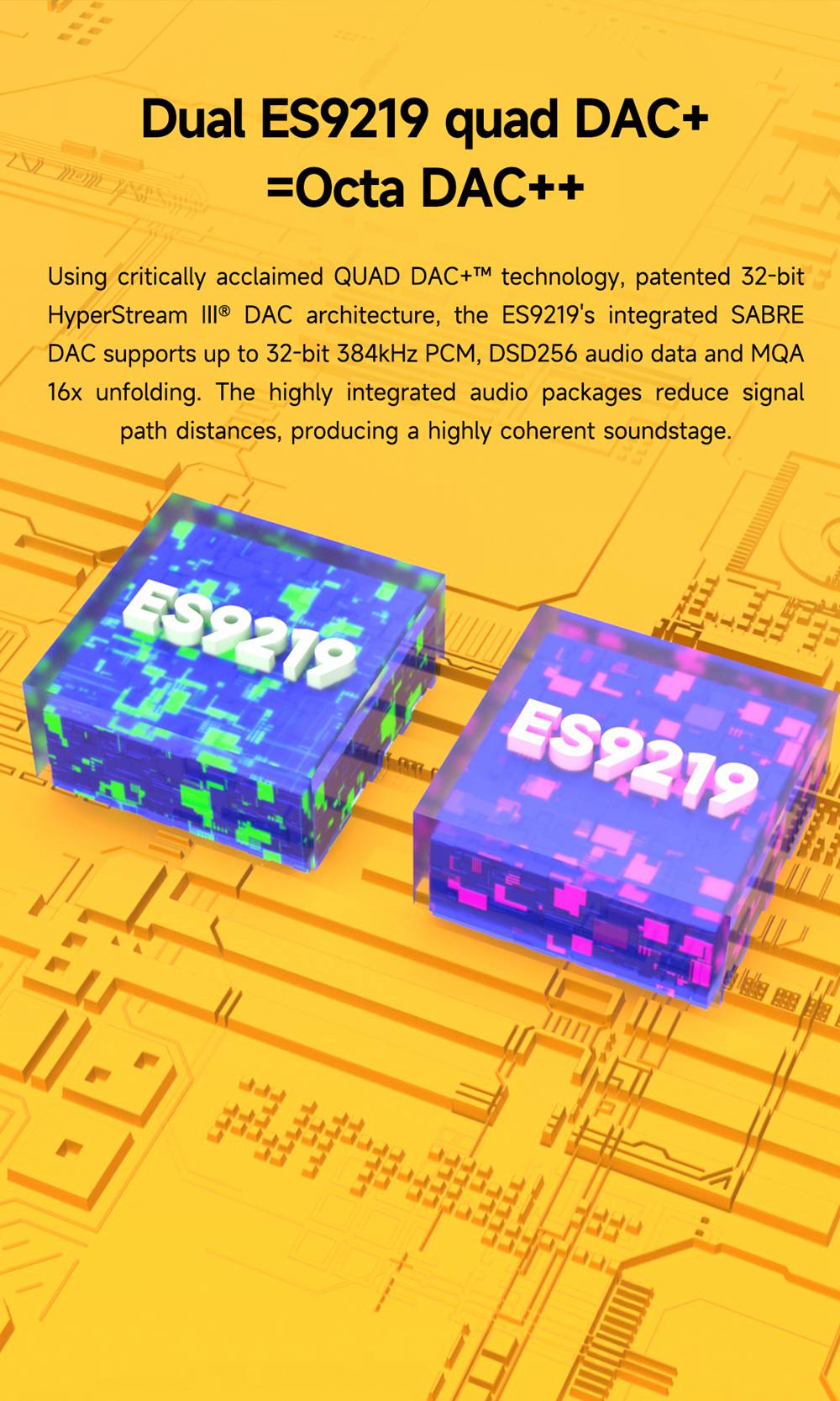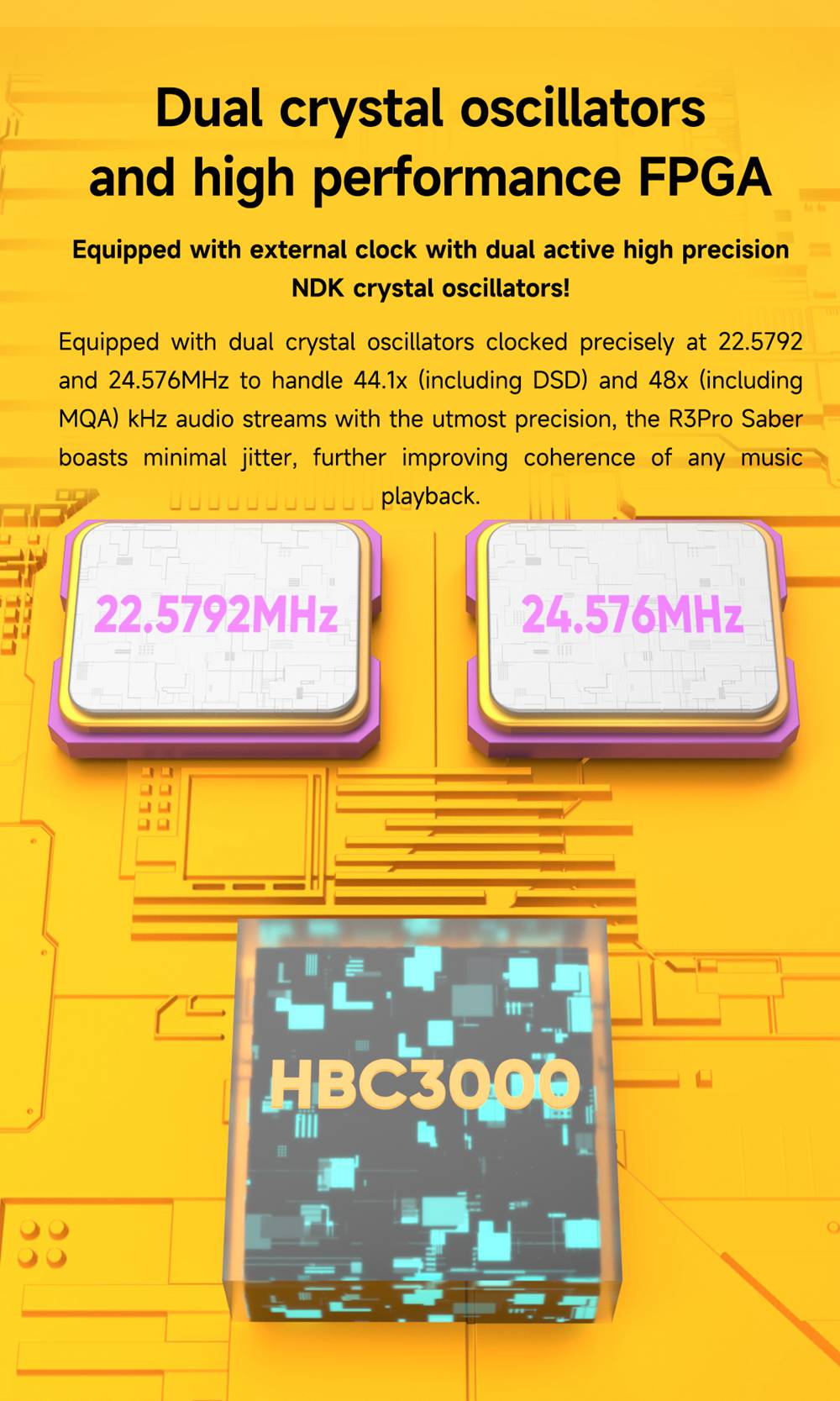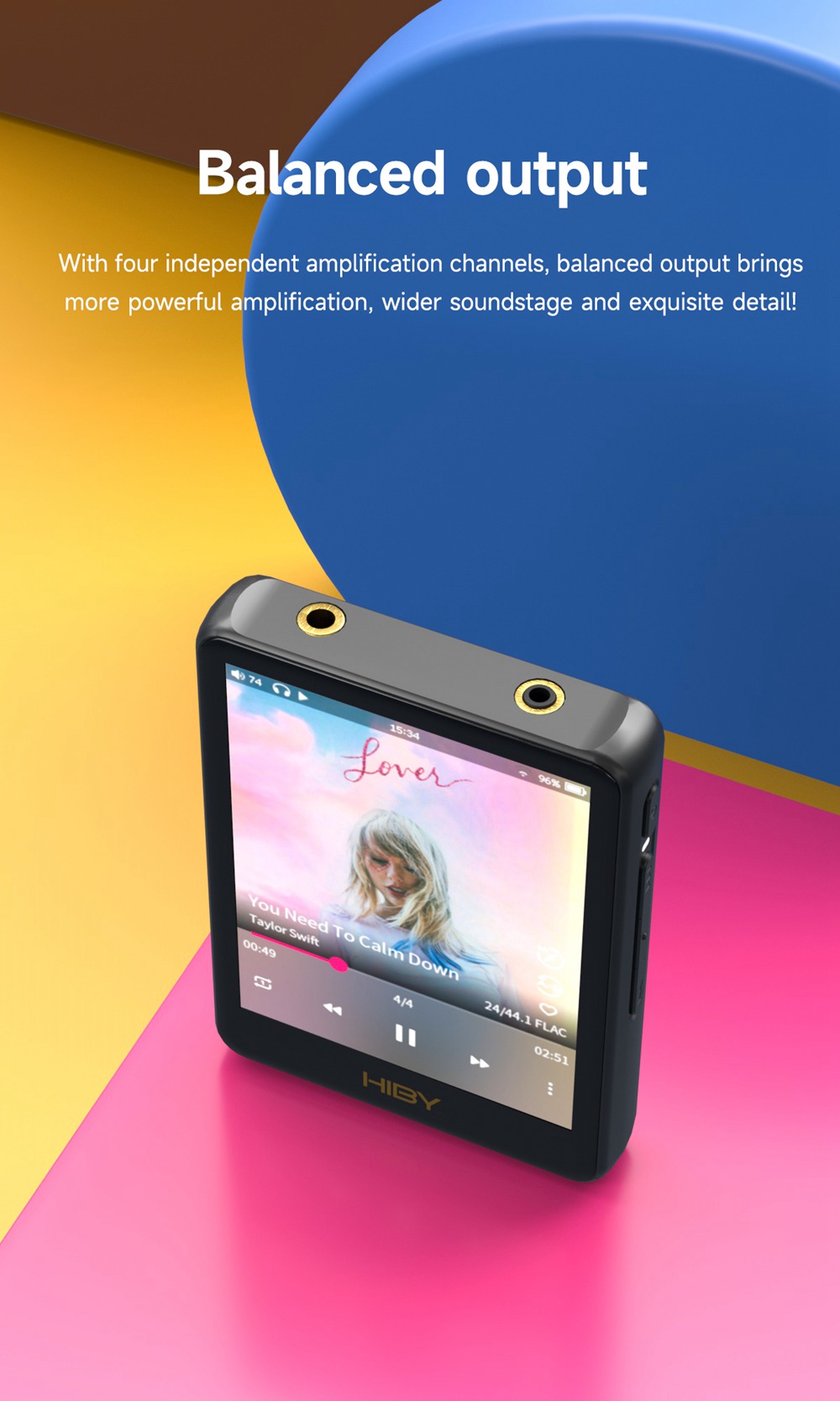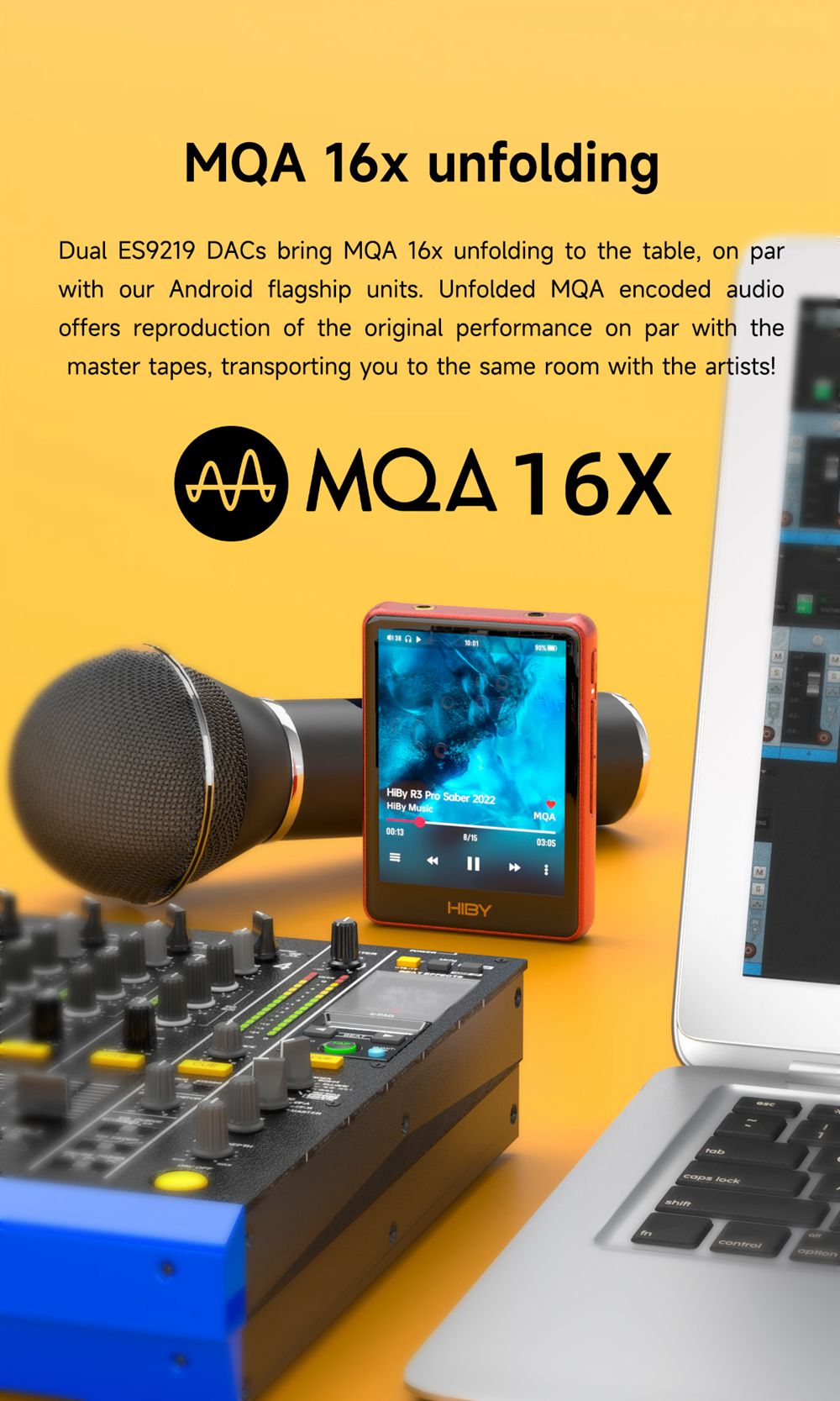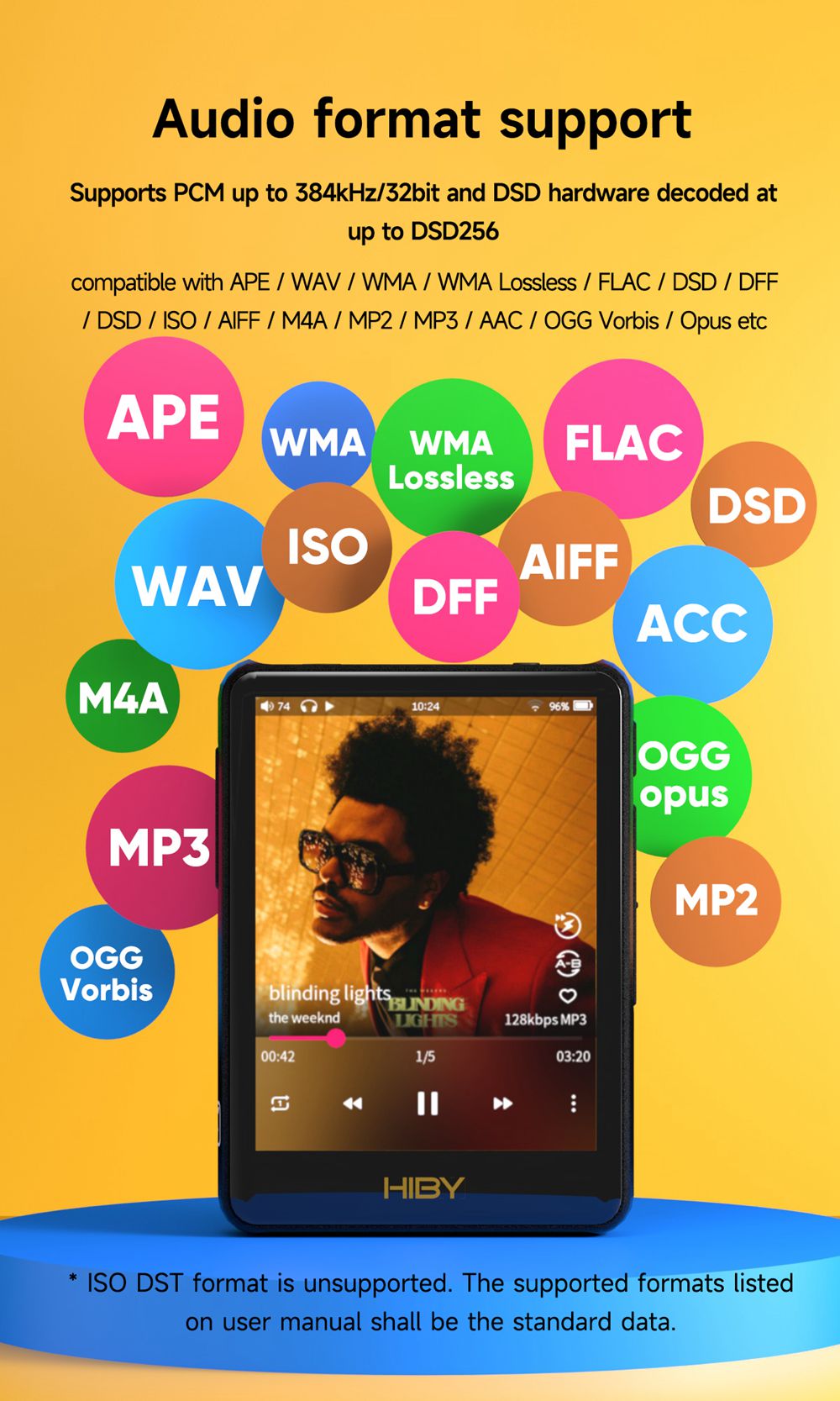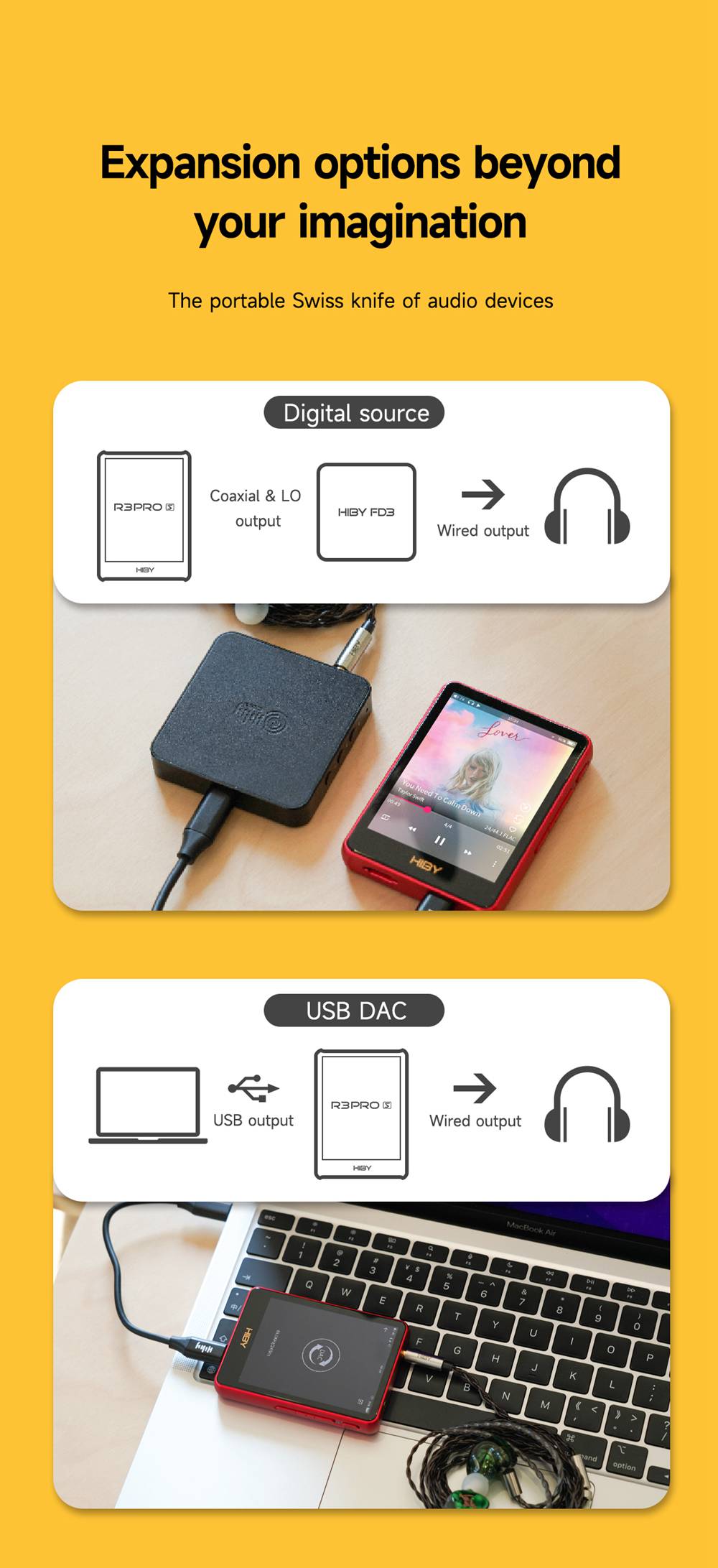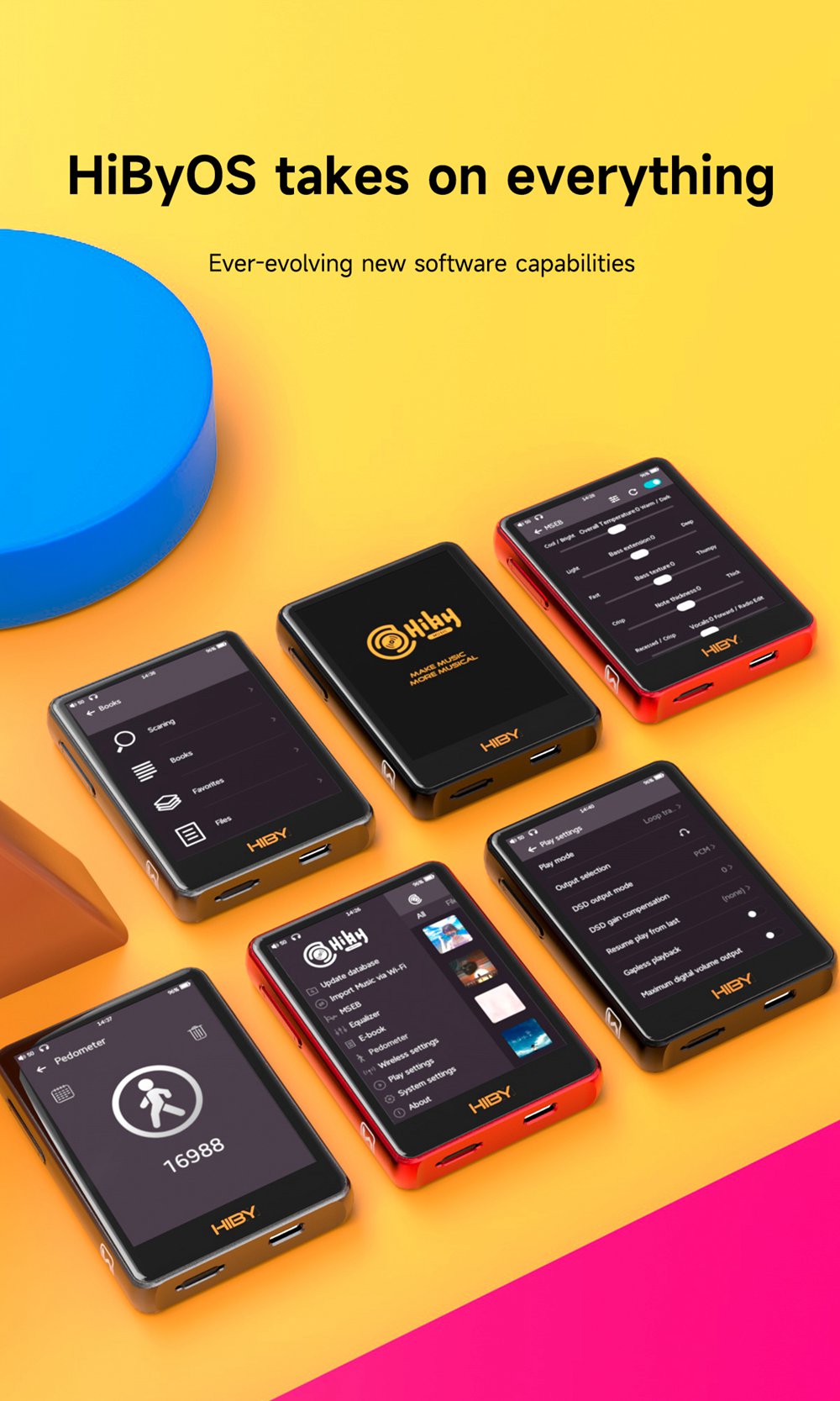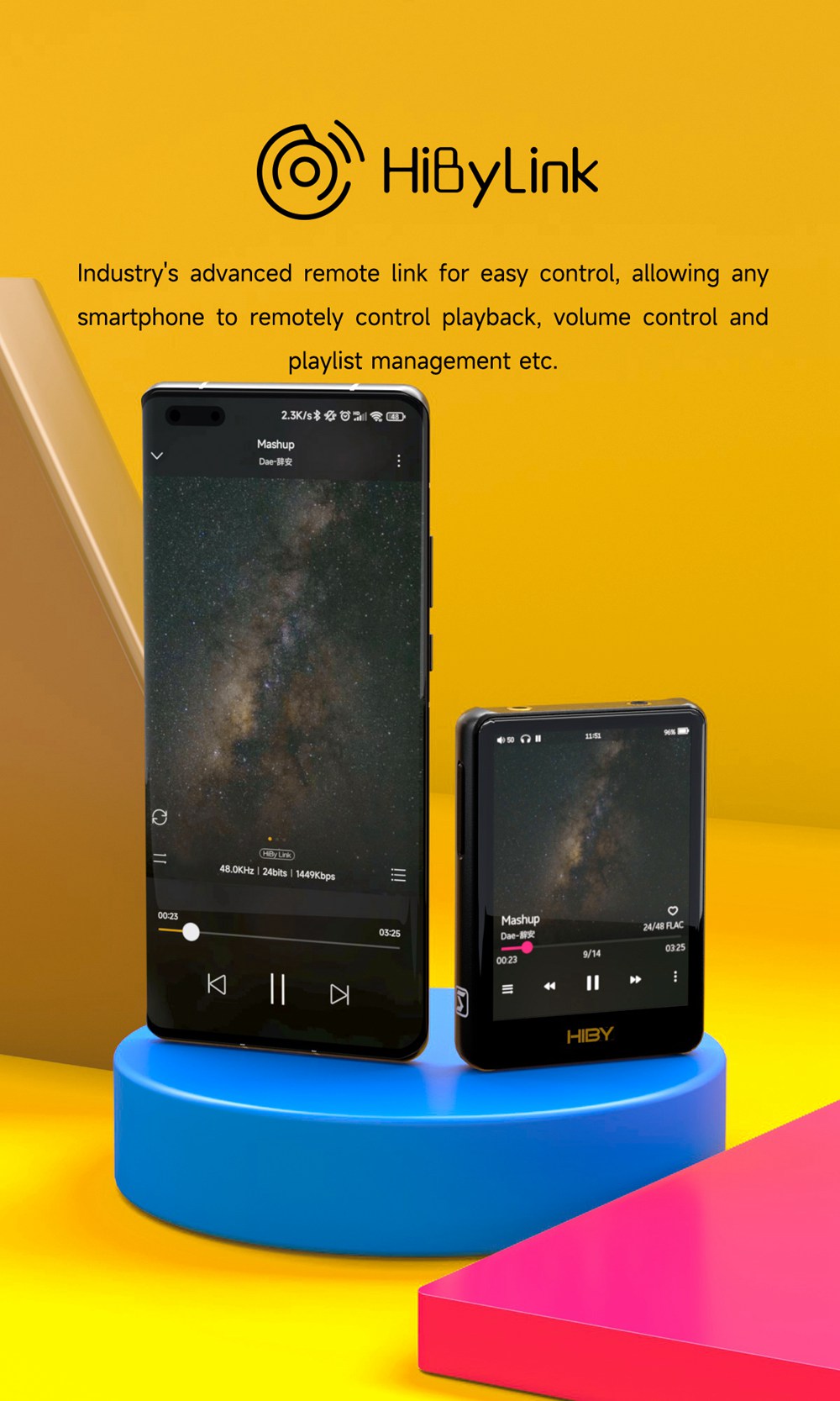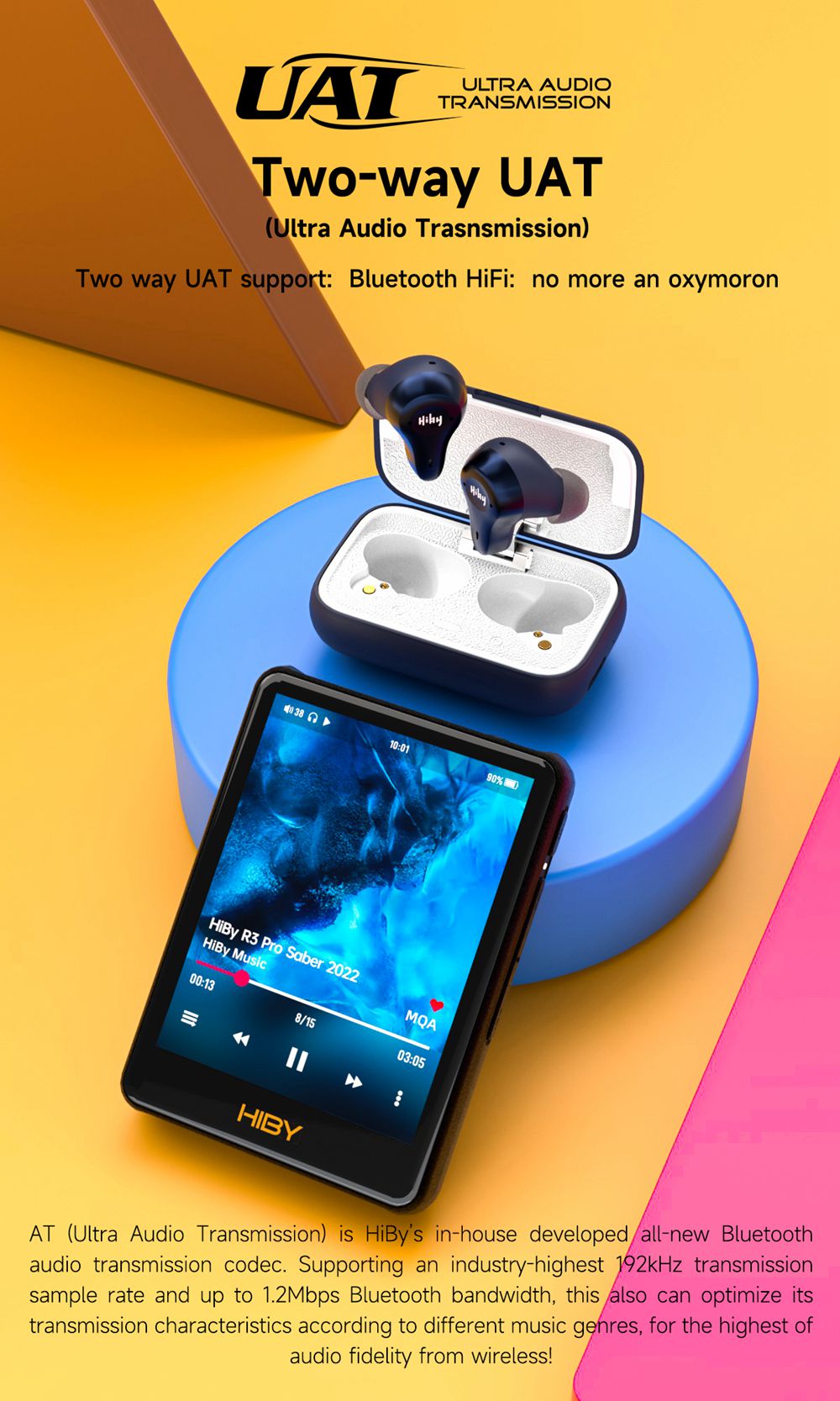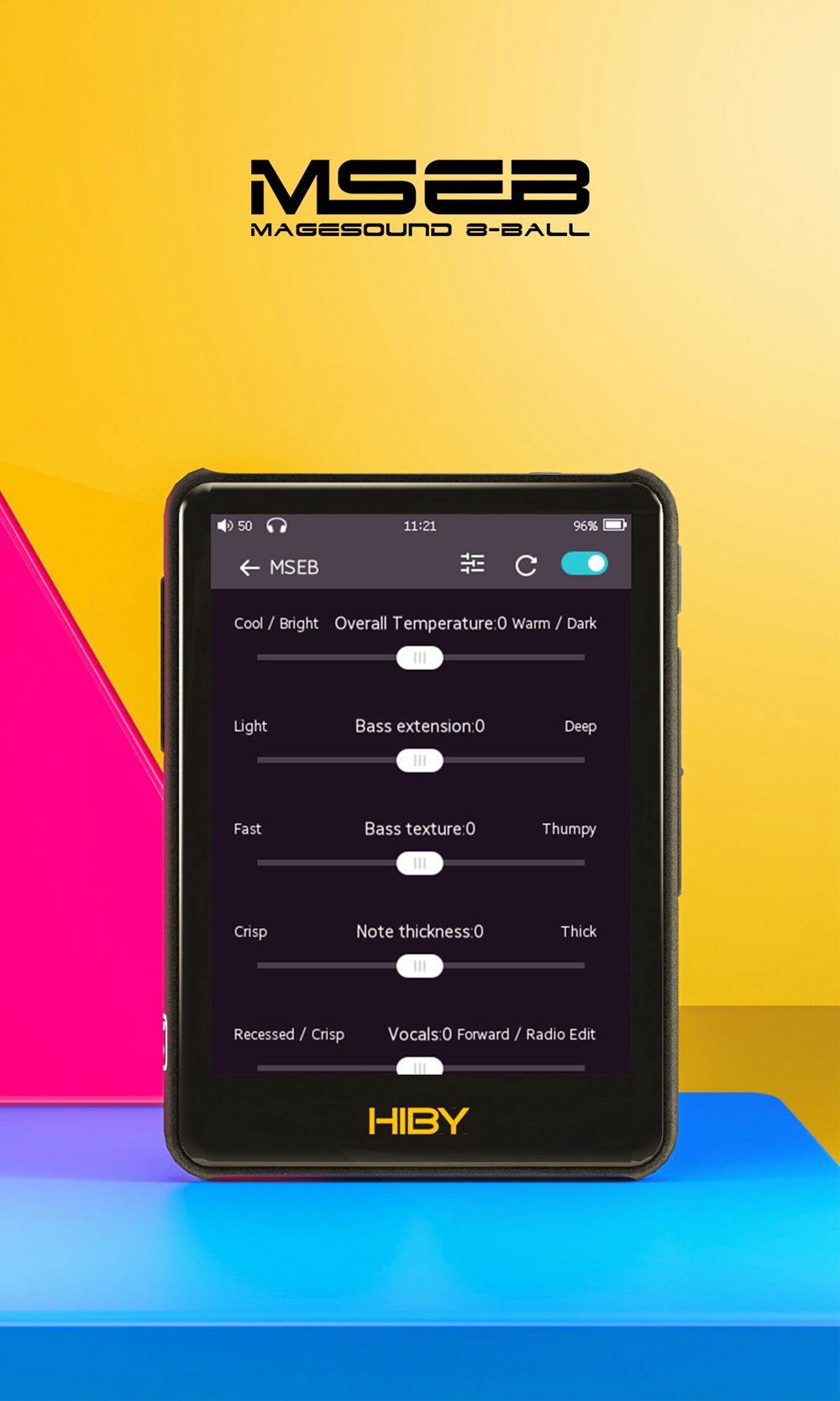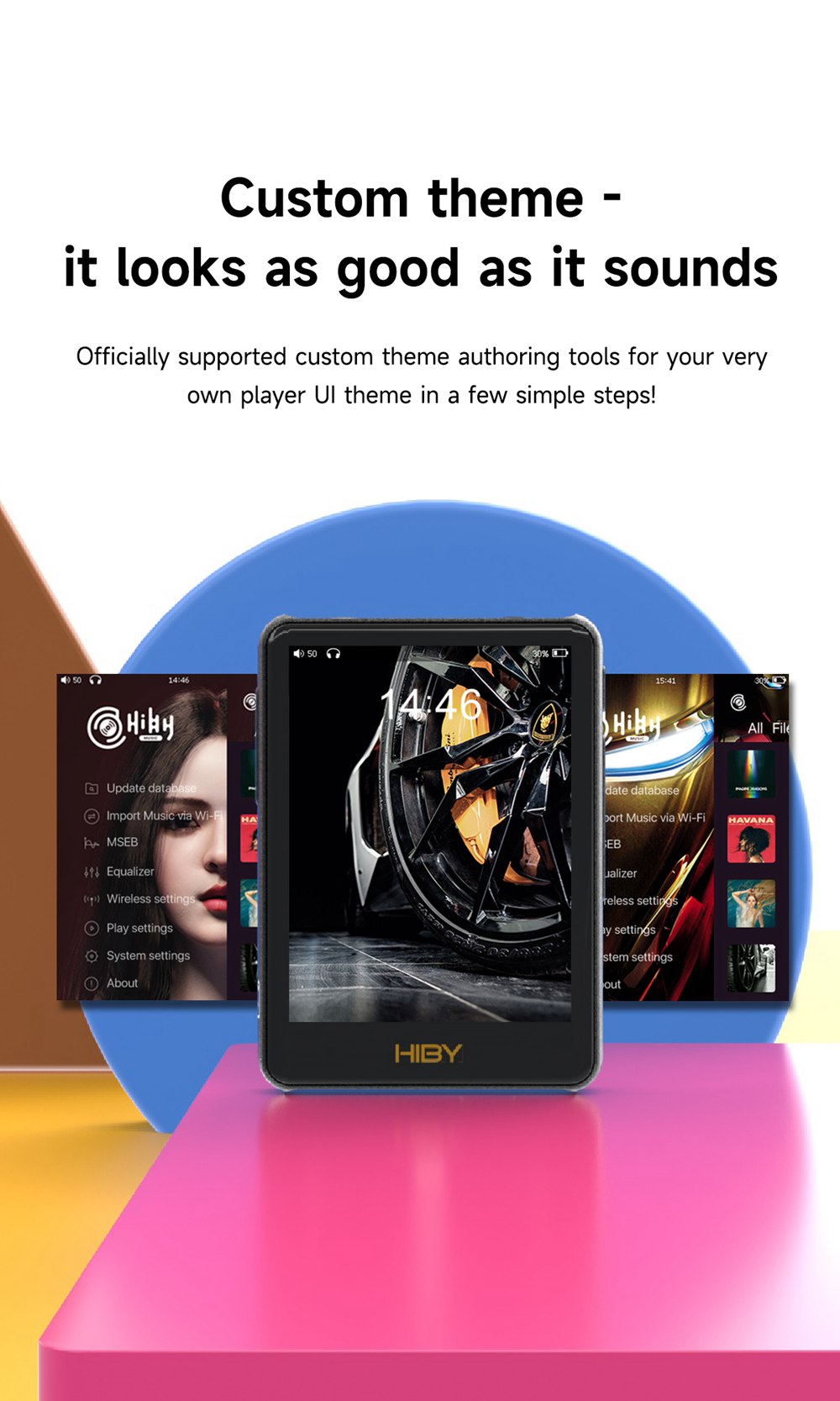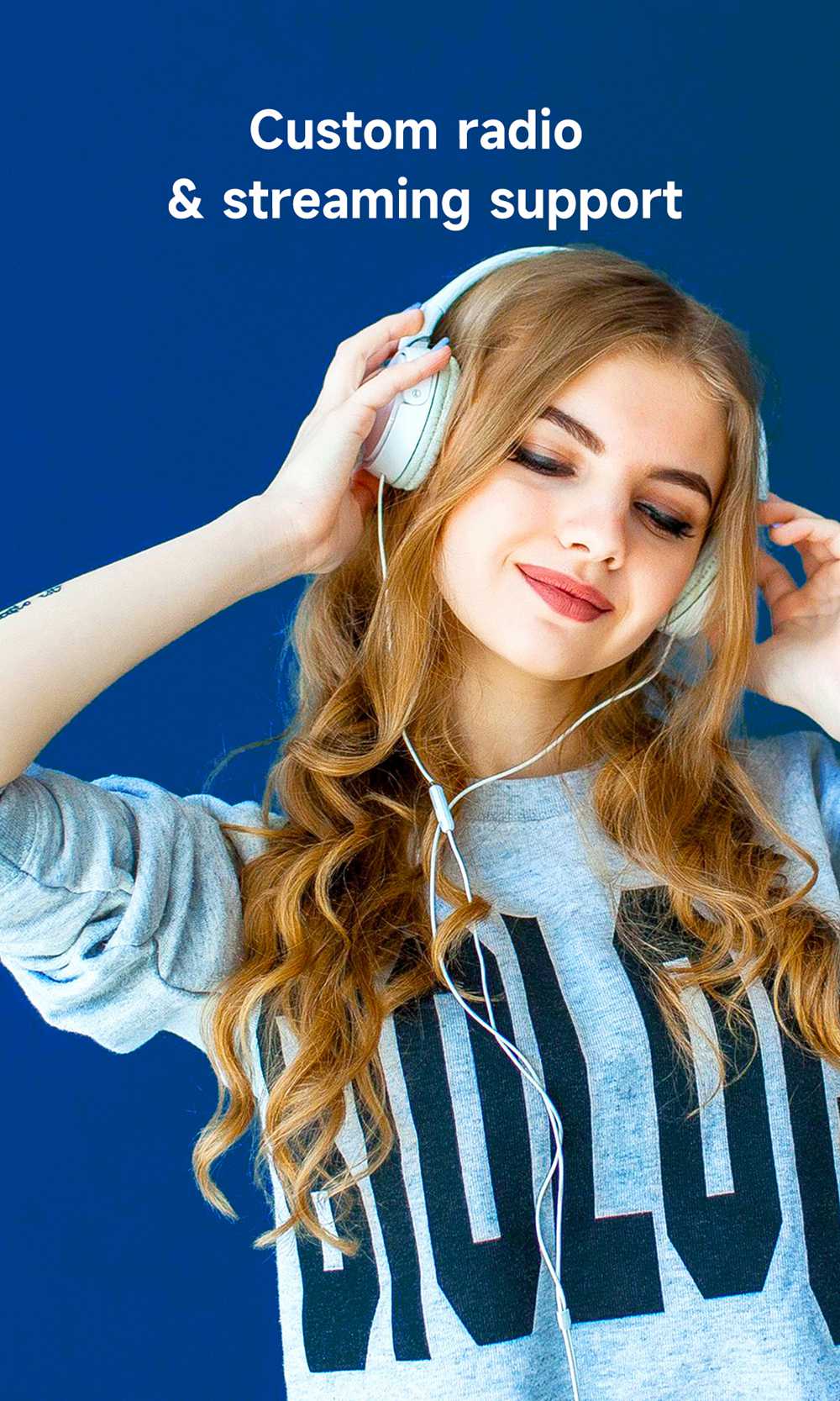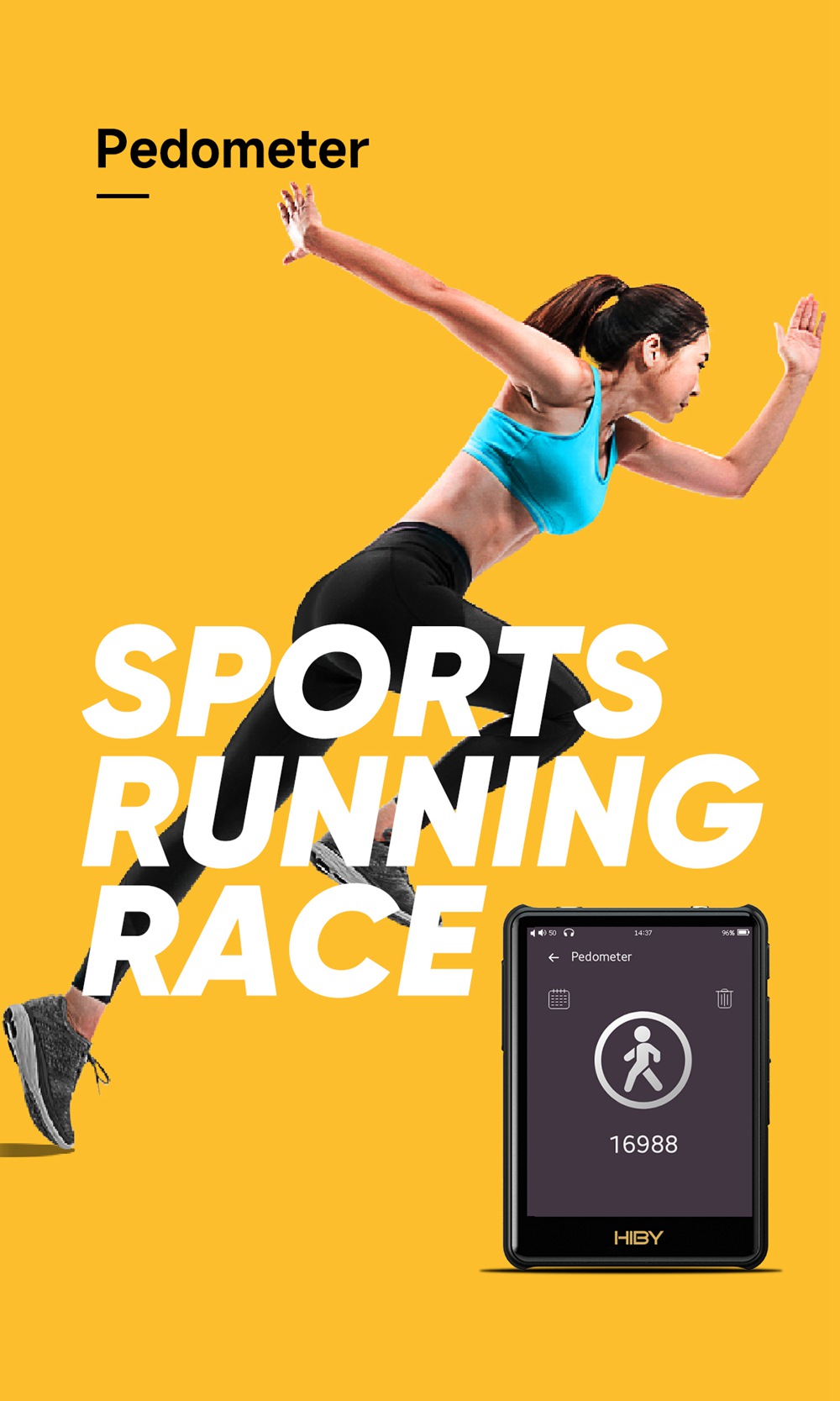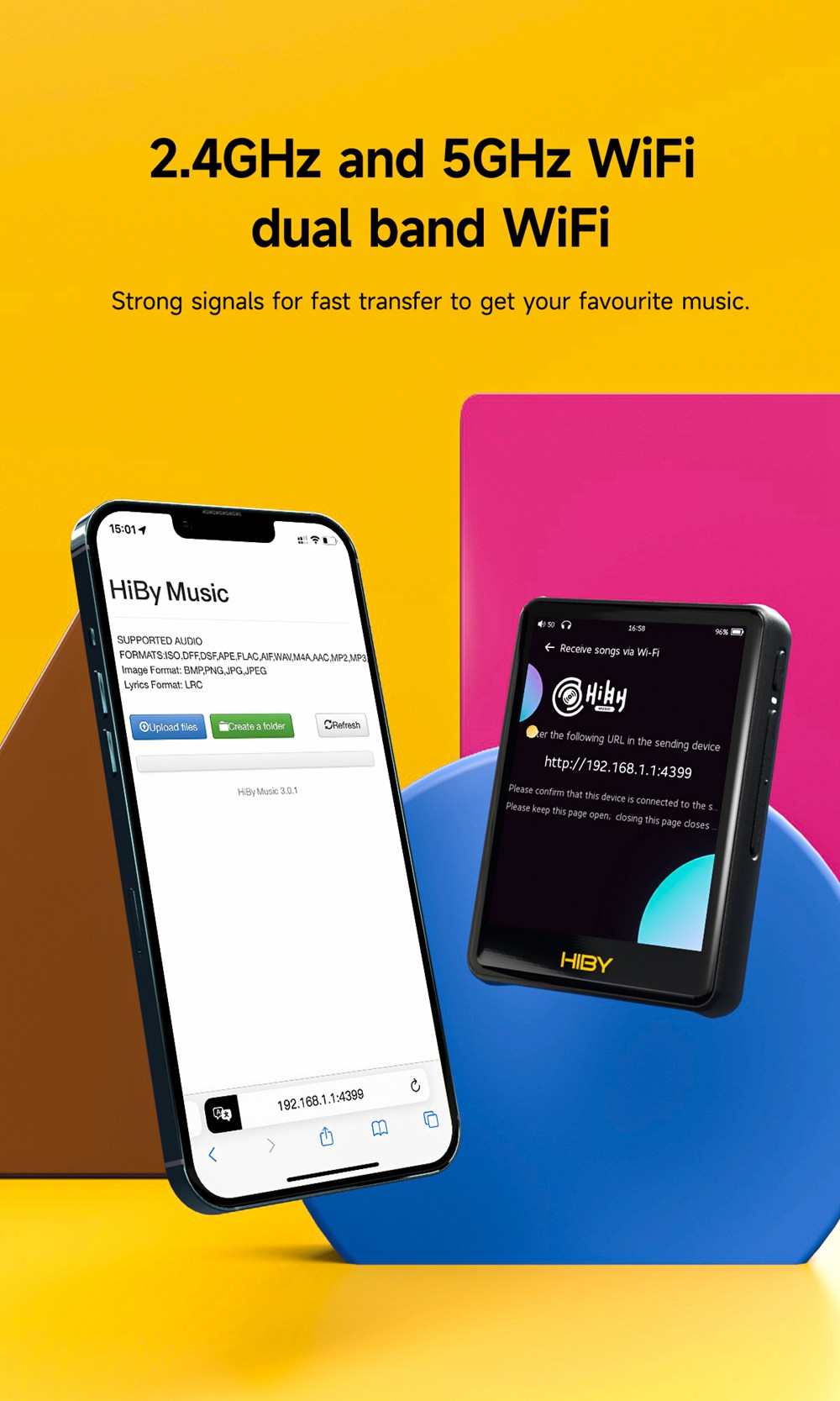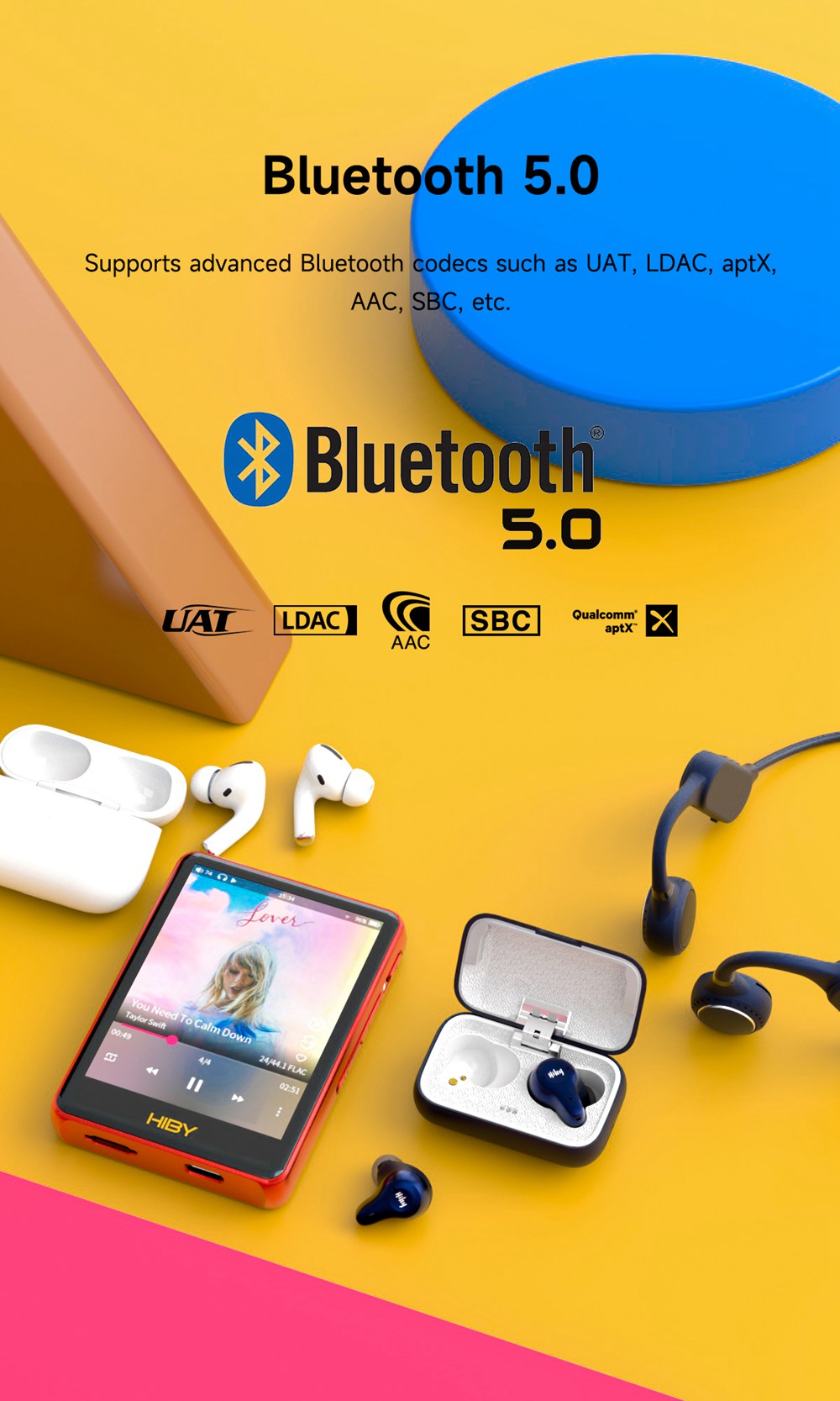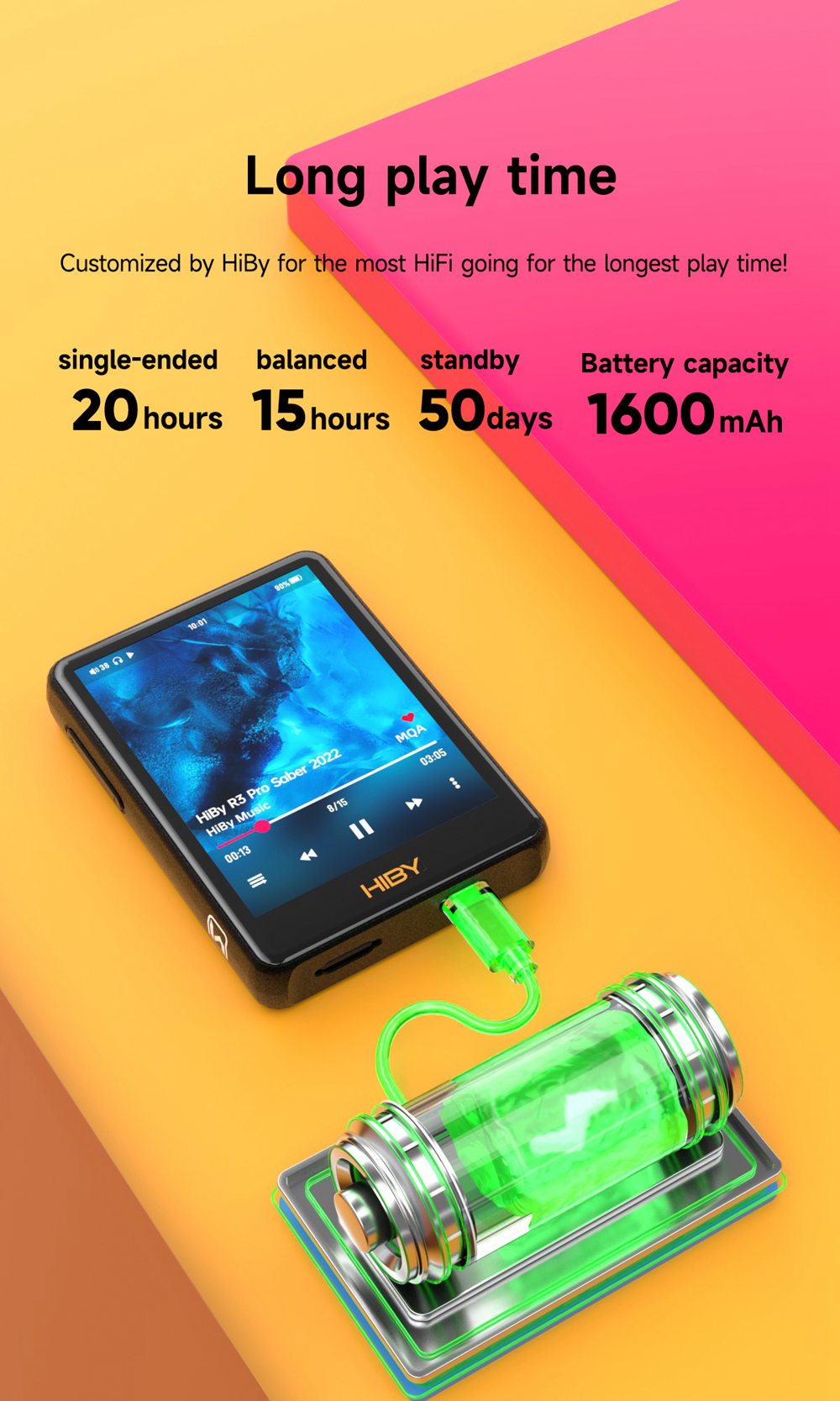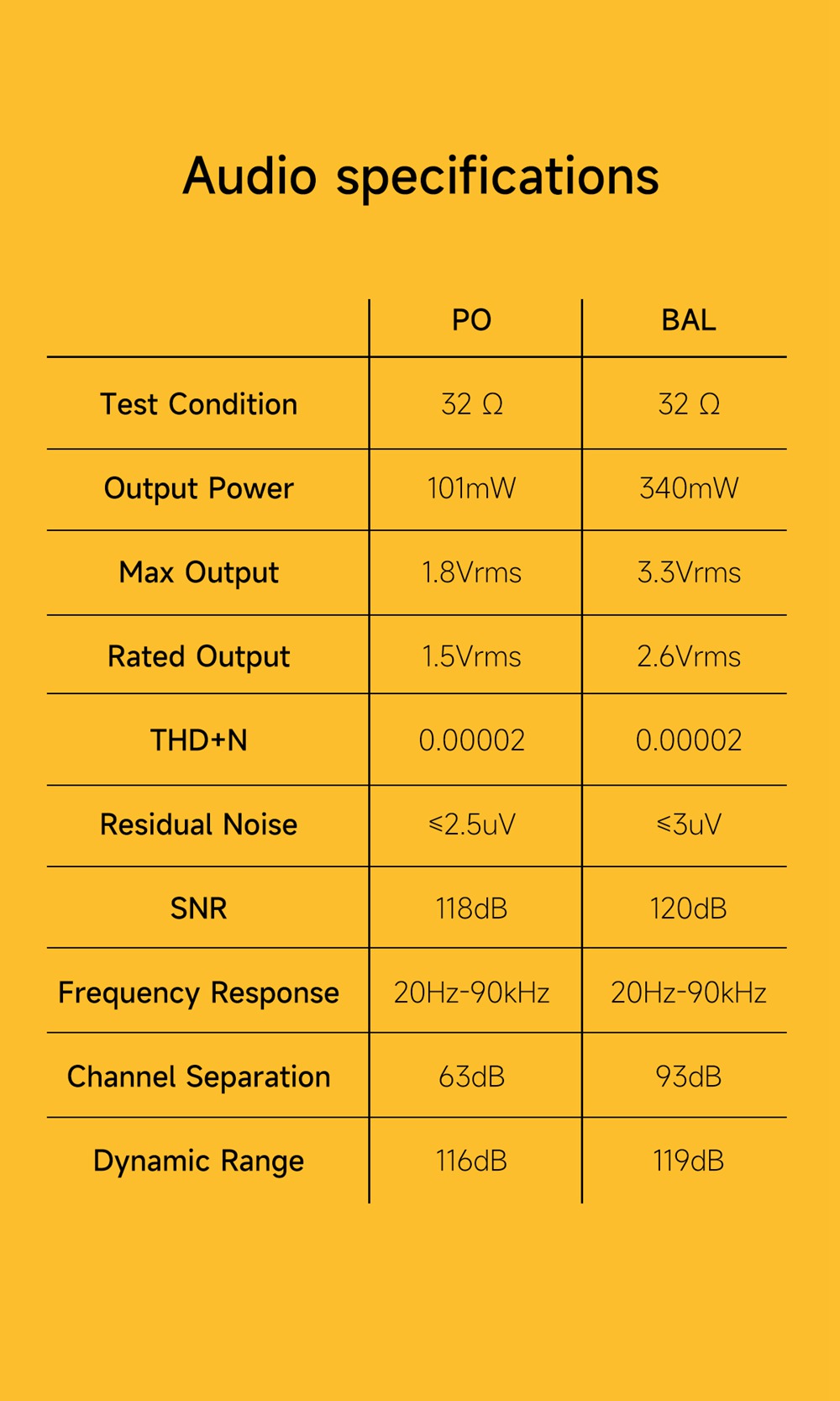 Output power: 340mW@32Ω(Bal), 101mW@32Ω(Single-Ended).

Max Output: 3.3Vrms(Bal), 1.8Vrms(Single-Ended).

Rated Output: 2.6Vrms(Bal), 1.5Vrms(Single-Ended).

THD+N: 0.00002%.

Residual Noise: ≤3uV(Bal), ≤2.5uV.

SNR: 120dB(Bal), 118dB(SE).

Frequency Response: 20Hz-90kHz.

Channel Separation: 93dB(Bal), 63dB(SE).

Dynamic Range: 119dB(Bal), 116dB(SE).

Memory maximum support for 2TB memory card

Warranty Period: 1 Year
Warranty Period: 1 Year from the date of Invoice
Covered: Manufacturing Defects Only
Warranty Form: https://www.theaudiostore.in/pages/warranty-claim-form
HiBy Music, founded in 2011, is a leading company that specializes in developing and selling high-quality portable audio products. With a focus on digital audio players (DAP) and portable DAC & amplifiers, HiBy Music is dedicated to providing its customers with exceptional audio experiences. Whether you're an audiophile or a music enthusiast, HiBy Music has a range of products that cater to your specific needs. So why settle for anything less when you can enjoy music in its purest form with HiBy Music?
Excellent DAP & DAC
Impressed with device & sound output.....
Very Handy DAP But a Powerhouse!!
This was my first purchase from The Audio Store, so was a bit sceptical but recieved product within 2 days itself, even before the estimated delivery time, so hats off to u guys and also bluedart for superfast delivery.
And now coming to DAP, its the perfect sized player, fits just inur palm and ther button controls are also well placed. The auto rotate option for the screen also rotates the controls, which is a very handy feature. The UI needs a bit getting used to but not that much of an issue, if u r looking for an android like experience, i would suggest going for R5 gen2 instead. For this, since there is no Android , the battery life is also very good, got around 18-19 hrs.
Just awesome!
Value for money DAP... As with other reviewers, I have been using the Fiio X3 2nd Gen player, but now that Fiio has stopped selling budget DAPs, I was looking for an alternative as a standby...
My search ended with this DAP. It has many more features compared to my Fiio and the musically the quality is also at par. Albeit, I find it a bit strong on high notes, but using equalizer the effect could be negated. Hence reducing 1 star, but do not consider it as a major con.
Highly recommended for anyone looking for a budget DAP.
My setup includes a Norge Amplifier and Wharfedale speakers.
Also, very good and seamless experience with shopping on Audio Store, it was my first order here and was a bit skeptical, but everything was smooth including delivery tracking.
Excellent DAP for the price
Its a pretty good DAP for the price. I wanted a non - Android DAP after selling off my M3X. No matter the quality of sound, its quite difficult to get used to mid-tier android DAPS after having used decently good smartphones. The user experience on a 30k Android DAP is worse than on a 15k smartphone. Having said all that, there's support for Tidal and Qobuz streaming (no separate app and offline downloads). I only have Qobuz and I used it only for a few hours since the exprience is not that great. I get good battery life as well. Only con is that the UI and the settings menu isn't that intuitive
Great DAP
I already have a FiiO M3K DAP; this model appears to have gone off the market. So, I bought this as a standby option. After listening to it, I have made it my main DAP. Firstly, the sound is much fuller, and the soundstage is wider and better defined. The overall sounf quality is a shade warmer than neutral, but it has excellent detail when the recording is high quality. The slightly warmer sound means no listening fatigue. I have paired it with both my amplifiers. With the Cambridge AM10 paired with Wharfedale speakers, it sounds even warmer and lush. With my SMSL DA-9 paired with JBL speakers, it throws up more detail without becoming bright. Another point that I want to bring out is that the quality of the micro SD card slot is good, and there are no problems inserting & removing the card. This was an issue with the FiiO DAP..
Overall, an excellent DAP for the price.
Get it if your on a budget for a dap with power
Love it for its price
Nothing comes
Close goes well with my
Clairvoyance! Tidal works threw some dad tracks on and was amazing ! Worth buyingb
Trusted By Over 15K+ Music Enthusiast
Audiophile Inspiration: Real stories of Dedication and Passion
View all
Very good
With the bass tips, bass tightens up a bit and also overall sound seems to be slightly clearer than stock tips. Also I was facing pressure issues with stock tips but these don't seem to have that issue. Overall very good tips. I didn't bother to try the treble tips. Also these tips may not fit IEMs with large nozzles like KZ AS12 but should fit most others fine
Increase sound quality
When i am use this dac in my iem, sound quality much better and improve. Nice product.
Only feasible alternative for hd599
Fitting is OK. But earpads could be much softer. Other than that go for it.
Tiny and amazing quality
This converter is excellent, recommended. I have tried this with even a locally made earphones and also branded. It really made lot of difference in quality. Price tag is also reasonable, worth buying recommended.
Beautiful sound🧡
I have piston fit. Later I bought edx pro(just a curious bug in head to try iem), then I wanted to buy 1more single driver. But unfortunately it's not available on sites these days. Then I stumbled upon demo section. I saw these earphones. I bought them. They came in excellent condition. Sound is really a big upgrade over piston fit. Music listening is more fun. Guitars felt a little low. I listened to the long after you've gone. Guitar strums were not that joy giving (compared to edx pro). Mahaganapatim by the priyarang project . Initial sounds I don't know what they are called;felt so good. I could feel the sounds coming from different positions. Thank you.
Not served my purpose
Those who are looking for 2.5mm male to 3.5mm female convertion adapter please don't go for this. This adapter may be only used with the particular sennhizer Headphone only.
Good quality audio convertion cable
Good quality convertion cable from 2.5mm male to 3.5mm female, served the purpose very well.
Good purchase
They are very good performing in all genres of music although not bass heavy. Although would like to see how they test against time with build quality and all.
Excellent Cable worth for price
Excellent Cable worth for price
Good case for IEMs & cables
Nice and sturdy case ideal for storing IEMS/earbuds & cables on the go.
Rocking star IEM at Affordable price
This is my first IEM purchase. To be honest the sound quality is way more than I expected. For beginners like it's ideal choice to test & experince.Hearing good quality music for past three months. Looking forward to develop and upgrade my audiophile experience. Eyeing on the next one. Will snatch the right one soon
Best in budget
Value for money, great iem for this price, as others have said in their reviews, these are good and leaves nothing much to be said.
first time ordering from the audio store, the packaging was nice, they included additional 2 pairs of black silicone eartips, which i appreciate very much!
Microphone not working
I asked for replacement once I recieve the replacement product i will review again
Go for something else and don't expect too much from IEMs
Bass is very leaky , wanted a balanced tight bass like that of cx180 but not even close to that.
Fitting could have been better.
Can get equivalent tws /neckband for under 3000.
Are You Struggling To Pick The Right Product For Your Individual Needs?