Check Availability At
Description
Experience a power-packed performance with the HiBy R6 GEN III. This digital audio player packs in dual ES9038Q2M DACs, a Qualcomm Snapdragon 665 processor and 2 Pro-audio crystal oscillators. Armed with multiple connectivity options and long battery life, it's sure to bring you audio bliss wherever you go.

Feel the Power
Enjoy high-performance audio with the HiBy R6 GEN III. This Hi-Res DAP features Dual ES9038Q2M DACs that work together to enhance the voltage mode amplification along with Class A amplification for the optimal balance between fidelity, power and stamina. Paired with the Qualcomm Snapdragon 665 an advanced 11nm silicon processor, you get a boost for seamless multitasking and audio processing.

Precise, Accurate, Powerful
Get femtosecond accuracy with a phase noise as low as -159dBc/Hz @1kHz (0.000001%) with the HiBy R6 GEN III's 2 dedicated Pro-audio crystal oscillators at 45.158MHz and 49.152MHz. These offer 1024x oversampling of 44.1kHz and 48kHz audio respectively and can even unfold MQA files by 16x. Perfect to enjoy master-quality audio from a tiny source file.

Connectivity is Easier
Choose between 3.5mm headphone out, 3.5mm line out, 4.4mm headphone out, 4.4mm line out and 2-way Bluetooth v5.0 to connect to the R6 GEN III. Each output option has its own independent volume memory. Bluetooth supports various wireless protocols and codecs like DLNA, Airplay, HiByLink, UAT, LDAC, aptX, aptX HD, AAC and SBC.

Listen for Long
Give your music a boost with the 4500mAh battery that lets you use Class A amplification for a long time. It offers up to 15 hours of battery life for a single-ended connection and up to 12 hours on a balanced (Class AB) connection.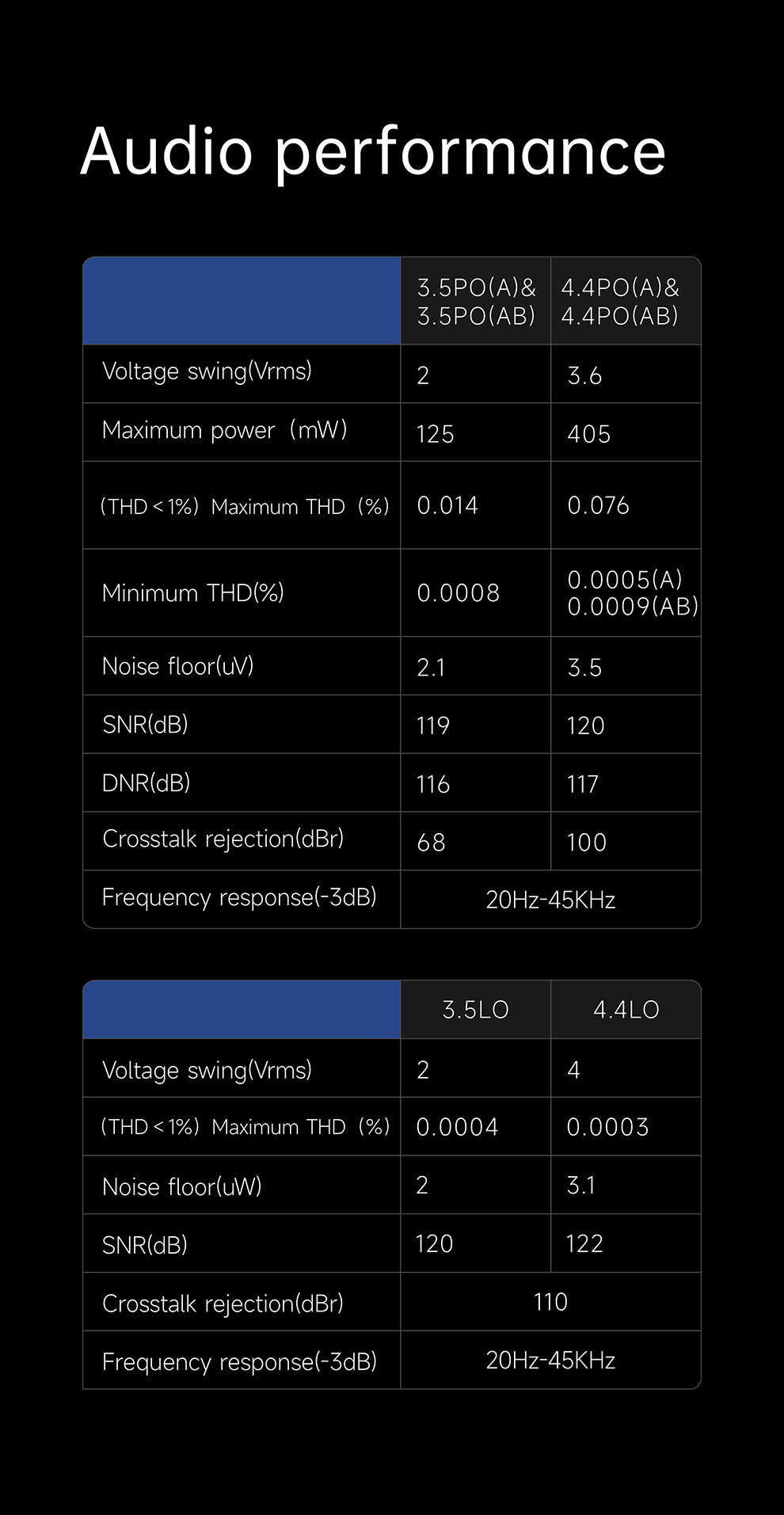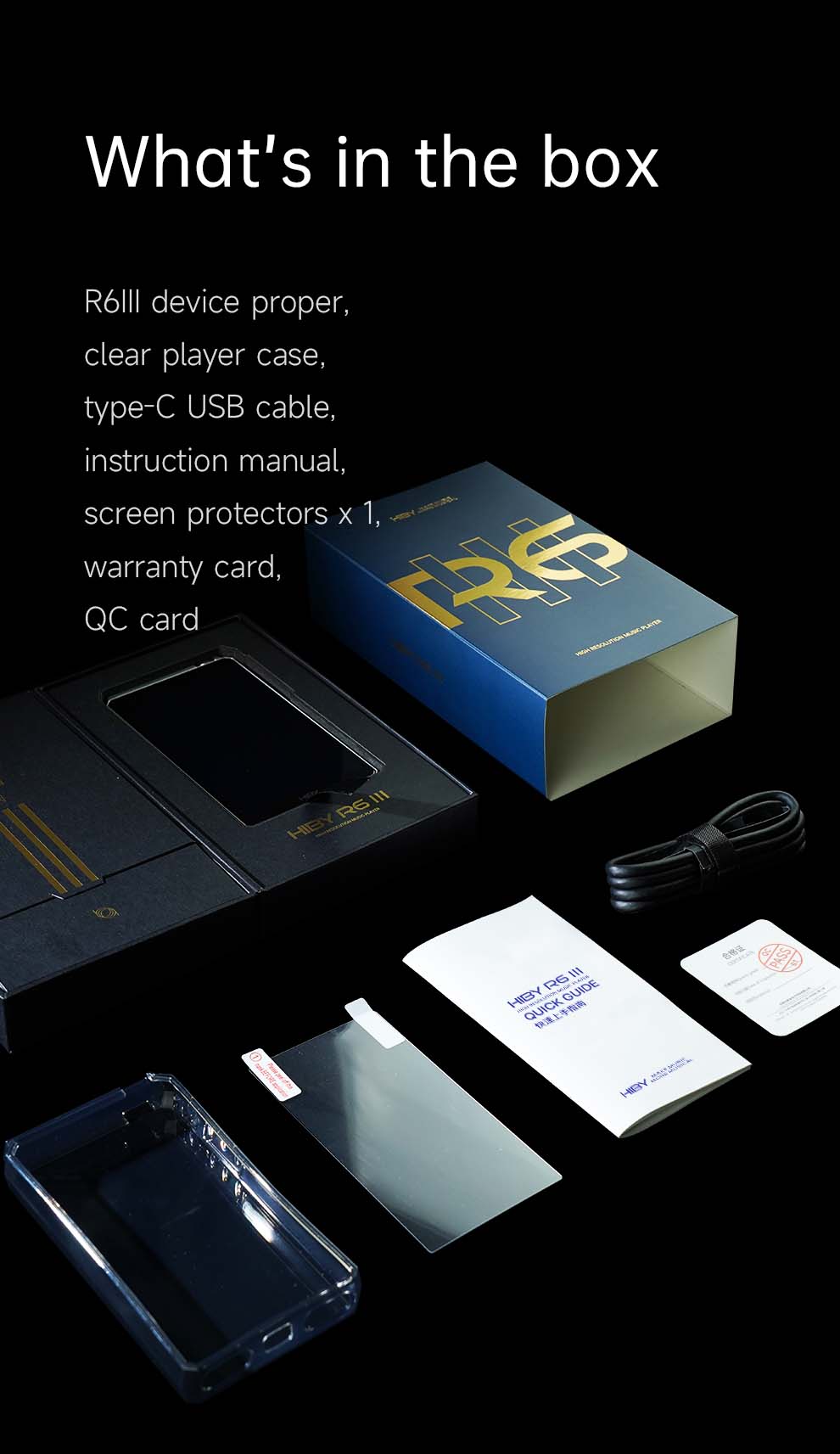 Warranty Period: 1 Year from the date of Invoice
Covered: Manufacturing Defects Only
Warranty Form: https://www.theaudiostore.in/pages/warranty-claim-form
HiBy Music, founded in 2011, is a leading company that specializes in developing and selling high-quality portable audio products. With a focus on digital audio players (DAP) and portable DAC & amplifiers, HiBy Music is dedicated to providing its customers with exceptional audio experiences. Whether you're an audiophile or a music enthusiast, HiBy Music has a range of products that cater to your specific needs. So why settle for anything less when you can enjoy music in its purest form with HiBy Music?
After 2 month - HiBy R6 III (Gen 3)
This is a dap which you can not deny. With proper settings it is an awesome sounding dap. You can get any kind of signature from it . If you can play with the settings, I am using u12t & one custom jr for this dap and getting wonderful detailed and a wide signature...100 % recommendation for this dap, I am kind of greatfull to Pritam for giving me such a value for money dap. You must warm it up...and if you are a casual listener then wait and use it for 7day and get familiar about all sound settings...best value for money dap
Thank you for the review! We are happy to know that you are enjoying your HiBy R6 III (Gen 3). We recommend that you warm it up before you use it for the first time. Good luck with your music!
Mixed Feelings!
The packaging was perfectly all right all the way inside but the device was switched on! It took only a light press of the power button to wake it from sleep. That was quite a shock but it turned out that the device is working perfectly fine and there are no issues with the battery either.
The sound is neutral, just as I had come to expect after reading quite a few online reviews and watching YouTube videos. There is no thumping bass but what we hear is tight without any distortion and that's what I had come to like as I grew older. The soundstage is pretty wide and it gets mightily enhanced when the Class A amp is turned on and Gain is put on High. This however, drains the battery fast and causes warming up of an otherwise cool device.
The streaming apps work well. I'm subscribed to both Spotify and Apple Music. However, there's no way that this device can reproduce the Spatial Audio from Apple Music. I wonder whether Hiby can fix it with a software update. The lossless files work just fine, both online and offline. Offline DSD or MQA files play well too.
The bundled case is pretty average.
Overall, I consider my money well spent.
Audiophile Inspiration: Real stories of Dedication and Passion
View all
Trusted By Over 15K+ Music Enthusiast
Let customers speak for us