Description
Available in three sizes; Compatible the nozzle diameter for 4.8mm-6.4mm

Combination of Softness and Elasticity Medical-Grade Silica Gel Material

Spring Tips ensures the surface of the Tips cap fits well to the ear canal and prevents stickiness through special mould treatment. The picky selected soft silicone material makes the comfort far exceeds that of similar products, and meanwhile, adds a radial double support structure to avoid the collapse of the Tips cap and prevent the bass leakage.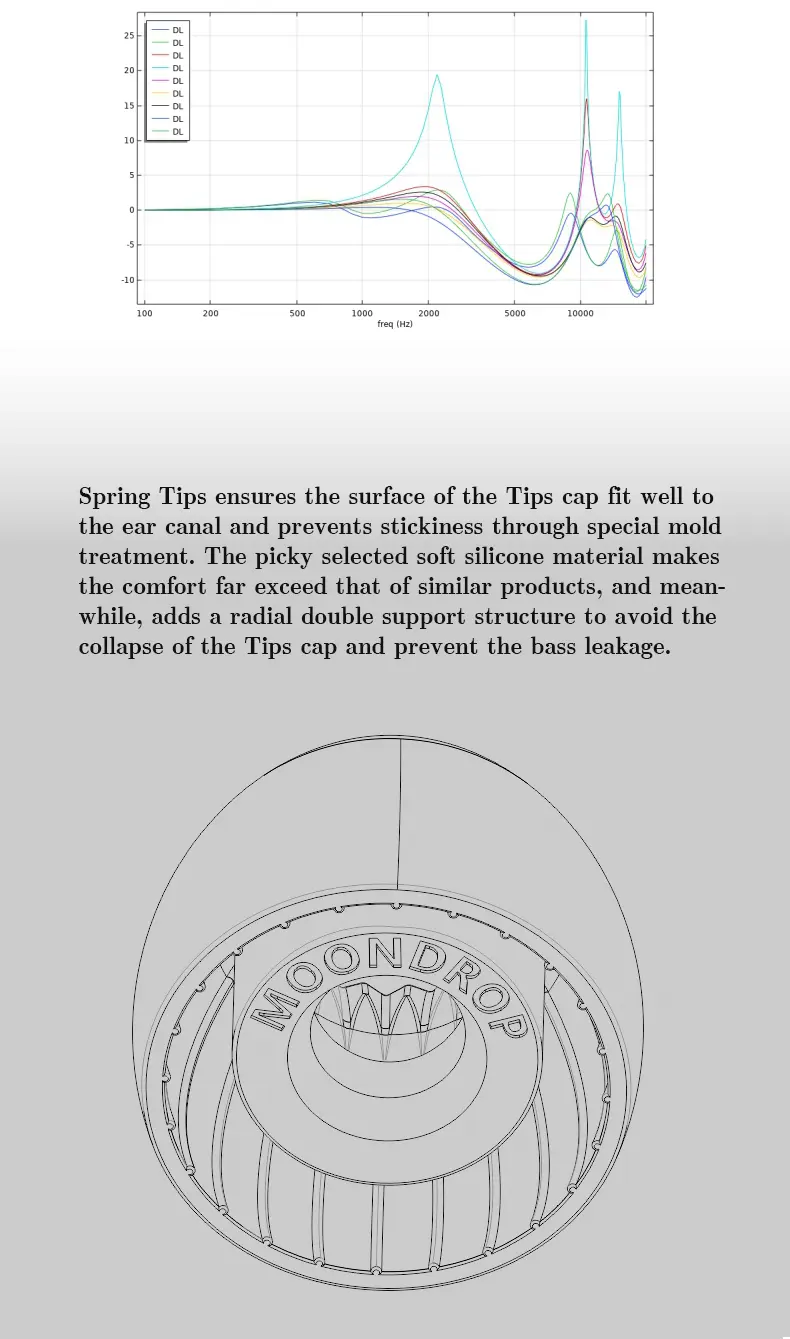 MOONDROP.Explore the integration of art and reason, create the most beautiful artworks, and pursue real, natural and exquisite sounds.
Good tips for moondrop
Good tips for moondrop..good isolation and comfort..
Worth the expense
I like the fact that they give 3 of the size you want not 3 different sizes where you wont be using the other 2. Do sure to check measurements before buying. Medium size is great for me. Sound wise its a positive change treble is clear bass is transparent. Durability till now is good as well. A slightly better alternative to the Tanchjim tips.
Excellent balanced tips
Excellent balanced tips...bass is adequate and sweet mids and great treble. Nice buy
Frequently Bought Together
Are You Struggling To Pick The Right Product For Your Individual Needs?