Check Availability At
Description
7Hz Seven Hertz 71 Portable DAC & Amplifier - Experience High-Resolution Sound Performance
Upgrade your audio experience with 7Hz Seven Hertz 71 Portable DAC & Amplifier, equipped with the premium AK4377 audiophile-grade DAC chipset. This portable USB DAC/AMP supports high-resolution 32-Bit/384kHz PCM and DSD128(DoP) signals for precise audio signal decoding.
High-Performance AKM DAC Chipset for Quality Performance:-​
Enjoy the performance of 7Hz Seven Hertz 71's AK4377 high-performance DAC chipset from AKM Technologies. This low-power consumption DAC chip can analyze various digital formats supporting high-resolution 32-Bit/384kHz PCM signals for exceptional audio quality.
High-Purity Connector Cable for Improved Sound Quality:-​
7Hz Seven Hertz 71 has a high-purity connector cable that improves sound quality. Its four-stand 36-core OCC Type-c cable offers excellent connectivity and durability.
Wide Compatibility with Android V5.1 and Above:-​
7Hz Seven Hertz 71 is designed for compatibility with various devices, including Android, iOS, Windows, and macOS devices. It supports Android 5.1 and above and can be connected to any device. For Apple devices, the iOS lightning cable needs to be purchased separately.
Plug & Play Functionality for Easy Use:-​
7Hz Seven Hertz 71 has a battery-less design, low-power consumption, and plug-and-play functionality for easy use. Connect it to your smartphone, and enjoy the high-resolution sound performance.
Enjoy high-quality audio with 7Hz Seven Hertz 71 Portable DAC & Amplifier. Upgrade your audio experience with this audiophile-grade device today! 
DAC Chipset: AK4377.
THD+N: 0.0004%.
Output Voltage: 1Vrms.
Output Power: 70mW.
SINAD: 106dB.
Frequency Response: 20Hz-40kHz.
Noise-Floor: <0.9uV.
Warranty: 1 year
Support: Type C phones and PC Compatible with 95% of the market's type-c mobile phones and Win 10 system, Apple system computers
Warranty Period: 1 Year from the date of Invoice
Covered: Manufacturing Defects Only
Warranty Form: https://www.theaudiostore.in/pages/warranty-claim-form
7Hz Audio is a leading audio brand from China, renowned for producing high-quality in-ear monitors at affordable prices. With excellent sound and sleek design, their IEMs offer an exceptional audio experience. Shop 7Hz Audio IEMs at The Audio Store and enjoy superior sound quality without breaking the bank!
Good if you love music
7HZ 71 Portable USB DAC is good one for music lovers. With a good pair of iems you can feel the difference.
Thanks for the review! The 7HZ 71 Portable USB DAC & Amp is definitely good if you love music. With a good pair of iems you can really feel the difference.
Excellent value for the money.
This sounds warm, true to the source and the bass sounds punchy. Overall, a great product for the money. Has a metal build.
Thanks for the great review! We're happy to hear that you're happy with the value and sound of the 7HZ 71 Portable USB DAC & Amp. It sounds like you're enjoying the bass sound in particular. We think that this is a great product for the price and would recommend it to others.
Do We Need An Expensive DAC/AMP?
This is my first experience with a dongle DAC/Amp. It's a truly fantastic little device. The output is so clean, well balance and powerful that it can easily drive a 50 Ohm headphone with amazing ease. My phone has transformed, literally, into a Hi-Res device with a tiny investment!
Now, the primary question is do we need an expensive DAC/AMP in the first place to listen to good music? The answer is a resounding NO. The pursuit of HiFi/HiRes has its own pitfalls. It's a trap. It's just another way to waste your hard-earned money. Musical tastes and preferences are highly subjective, and the same equipment won't satisfy everyone. So, the cardinal rule is this one: invest in a good headphone or IEM. A good one means the one that is well tuned to your own tastes and preferences and do not necessarily mean a very expensive one. There is no need to buy a very expensive one to sound good to you.
Back to the question of DAC/AMP. Investing in hugely expensive DAC/AMPs is an absolute and criminal waste of money. Do not fall for the reviews on YouTube or Headphone Zone. Test it well before you buy, if possible. An inexpensive dongle DAC/AMP (7Hz-71) is serving me much better, both on Android and Windows. Sadly, I wasted 15000 INR on a FiiO K5 Pro ESS keenly anticipating a huge difference in music quality. Not even an iota of improvement! Then why pay 12000 INR more? Invest in a good Headphone/IEM. Buy a very good DAC/AMP like 7Hz-71 or Apple Dongle (INR 900/-). Install USB Audio Player Pro on your phone. (INR 500/-). Use the equalizer on your music app to adjust your equipment to your musical taste. That's it.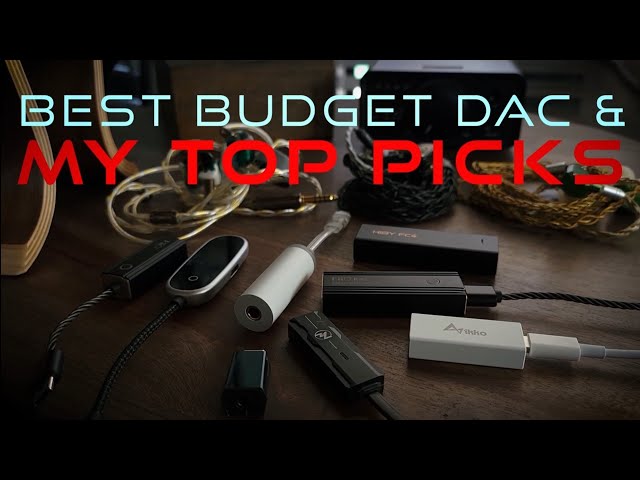 Thanks for the review! We definitely think that an inexpensive dongle DAC/AMP like the 7Hz-71 is a great way to upgrade your listening experience without spending a lot of money.
Audiophile Inspiration: Real stories of Dedication and Passion
View all
Trusted By Over 15K+ Music Enthusiast
Let customers speak for us