Check Availability At
Description
Premium Titanium Dome + Composite Diaphragm for Superior Sound.
Skin-Friendly Resin Ear Shells for Ultimate Comfort.
Innovative Triple-Composite Patented Design for Enhanced Acoustics.
Smooth Inner Cavity Surface for Impeccable Audio.
Custom Sound Tuning by Experts.
Advanced Anti-Interference Filter for Distortion-Free Sound.
Versatile Wear Styles: In-Ear or Around the Ear.
Easy-to-Replace 0.78mm Two-Pin Cable.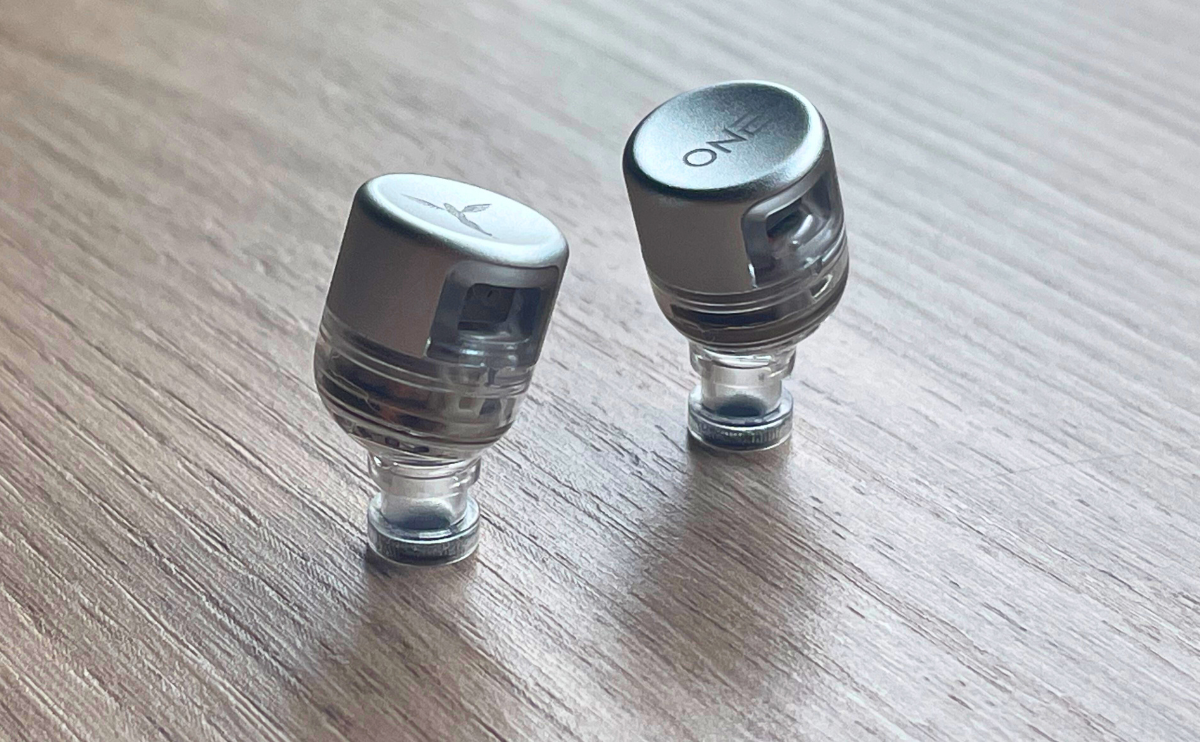 Immerse Yourself in the Tanchjim One Experience:
Introducing the Tanchjim One, a groundbreaking wired earphone that delivers premium sound quality in a sleek, comfortable design. Crafted with medical-grade resin for your comfort and featuring an advanced triple-composite patented rear cavity, the Tanchjim One is engineered to redefine your audio experience. Whether you prefer in-ear or around-the-ear styles, the Tanchjim One adapts to your preference. Elevate your music journey with Tanchjim One!

Exceptional Sound in a Compact Package:
The Tanchjim One defies its compact size with a powerful 10mm dynamic driver. This innovative driver combines a titanium dome with a PU and PEEK composite diaphragm, resulting in clear, distortion-free sound. Meticulously tuned by Tanchjim's experts, the Tanchjim One brings your music to life with remarkable detail and depth.

Craftsmanship Meets Comfort:
Designed with your comfort in mind, the Tanchjim One boasts skin-friendly medical-grade resin ear shells that ensure a comfortable fit for prolonged listening sessions. The transparent shell design is complemented by a premium aluminum alloy rear-cavity structure, adding a touch of elegance to your auditory journey.


Enhanced Acoustic Design:
Experience the difference of the patented triple-composite rear cavity structure of the Tanchjim One. This innovation fine-tunes the lower end, delivering deeper, tighter bass with refined precision. The result is an immersive audio experience that resonates with clarity.

Impeccable Audio Precision:
The Tanchjim One's ultra-smooth inner cavity surface minimizes resonance, ensuring a three-frequency acoustic performance that's both clean and precise. This design element sets the stage for an exceptional high-frequency range, enriching your overall listening experience.

Distortion-Free Performance:
Equipped with a patented anti-interference filter, the Tanchjim One guarantees distortion-free sound. This filter works harmoniously with the earphone's structure to absorb and disperse vibrations, reducing resonance amplitude and delivering a flawlessly balanced three-frequency response.

Simplicity Meets Comfort:
Designed for ease and comfort, the Tanchjim One adapts to your preferences. Whether you choose a straightforward in-ear style or an around-the-ear configuration, the lightweight build ensures a secure, comfortable fit for extended listening pleasure.
Sensitivity: 126dB/Vrms

Frequency Response: 7-45kHz

Total Harmonic Distortion: <0.062%@1kHz

Drive Unit: 10mm Movin-Coil Unit

Impedance: 16Ω±10%@1kHz

Pin Specs: Gold-plated Straight Pin

Diaphragm: Peek&Pu Suspended Ti Diaphragm Bulb Top

Wire Specs: 1.25m 3.5MM 0.78PIN

Conductor: Cable Material and Structure: Litz Single Crystal Copper Silver Plating + Litz Oxygen -ree Copper Composite Mixed Coaxial

Microphone: Yes

Warranty Period: 1 Year

In The Box
ONE * 1
Package box * 1
Dusty Bag * 1
Eartips * 6 pairs
Product Card * 1
User Manual * 1
Warranty Period: 1 Year from the date of Invoice
Covered: Manufacturing Defects Only
Warranty Form: https://www.theaudiostore.in/pages/warranty-claim-form
Cable: 1-month warranty only for manufacturing defects only
Tanchjim is a Chinese audio brand that specializes in developing high-quality audio products. They offer a wide range of products including earphones, DAC & AMP, and In-ear monitors (IEMS). Tanchjim's products are known for their exceptional sound quality and attention to detail, making them a popular choice among audiophiles.
Audiophile Inspiration: Real stories of Dedication and Passion
View all
Trusted By Over 15K+ Music Enthusiast
Let customers speak for us