Check Availability At
Description
Introducing Tanchjim One DSP Type-C Plug Earphones: Unveiling Premium Sound and Comfort
Experience superior audio and comfort with the Tanchjim One DSP Type-C Plug Earphones. These earphones combine cutting-edge technology and thoughtful design to redefine your auditory journey.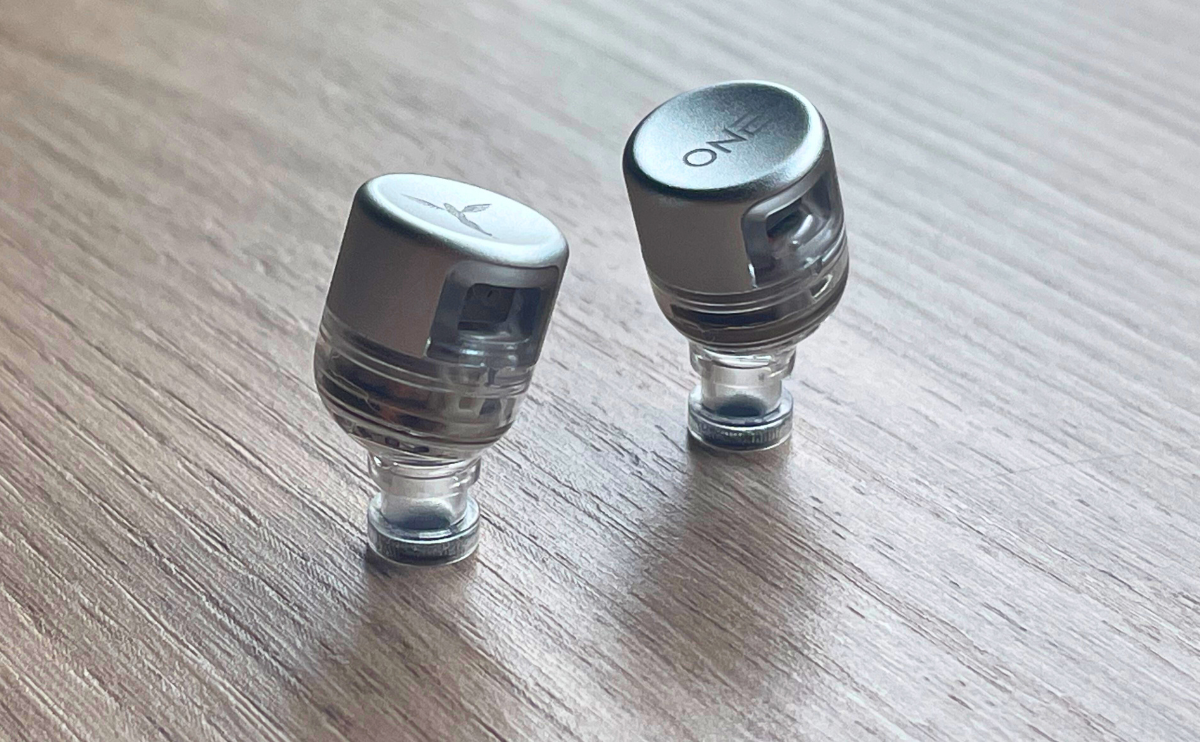 Astonishing Sound in a Compact Design:
Don't be deceived by its small size; the Tanchjim One boasts a powerful 10mm dynamic driver with a titanium dome and PU+PEEK composite diaphragm. This unique combination delivers clear, distortion-free sound with remarkable detail. Tuned by Tanchjim's experts, the audio quality of the Tanchjim One is a true marvel.

Crafted for Ultimate Comfort and Quality:
Designed for excellence, the Tanchjim One features a medical-grade resin shell that's gentle on your skin. Transparent and comfortable, these ear shells fit snugly for most users. The premium aluminum alloy rear cavity structure enhances both aesthetics and sound.

Innovative Triple Composite Patented Design:
Experience deeper and tighter bass, thanks to the patented triple-composite rear cavity structure of the Tanchjim One. This innovation ensures precise control over lower-end frequencies, delivering a refined and clean bass response.

Enhanced Acoustic Performance:
The ultra-smooth internal cavity surface minimizes resonance from ultra-high frequency reflections. This results in an improved three-frequency acoustic performance, allowing the Tanchjim One to produce precise and clean high-frequency sounds.

Patented Anti-Interference Technology:
Equipped with a patented anti-interference filter on the front cavity, the Tanchjim One effectively absorbs and disperses vibrations. This leads to reduced resonance, low distortion, and a smoother three-frequency response.

Versatile and Comfortable Wear:
Enjoy versatility in wearing styles with the Tanchjim One. Whether you prefer a simple straight-down fit or an around-the-ear style, these earphones offer lightweight comfort and a secure seal for an immersive experience.

Integrated DSP with Type-C Plug Cable:
The Tanchjim One comes with a Type-C cable featuring a built-in 24-Bit DAC. This advanced technology ensures high-resolution audio decoding, providing a clean and enhanced audio output. Connect effortlessly to your smartphone, PC, or laptop for an elevated listening experience.
Sensitivity: 126dB/Vrms

Frequency Response: 7-45kHz

Total Harmonic Distortion: <0.062%@1kHz

Drive Unit: 10mm Movin-Coil Unit

Impedance: 16Ω±10%@1kHz

Pin Specs: Gold-plated Straight Pin

Diaphragm: Peek&Pu Suspended Ti Diaphragm Bulb Top

Wire Specs: 1.25m, Type-C, 0.78PIN

Microphone: Yes

Conductor:
Cable Material and Structure: Litz Single Crystal Copper Silver Plating + Litz Oxygen -ree Copper Composite Mixed Coaxial

Warranty Period: 1 Year

In The Box
ONE * 1
Package box * 1
Dusty Bag * 1
Eartips * 6 pairs
Product Card * 1
User Manual * 1
Warranty Period: 1 Year from the date of Invoice
Covered: Manufacturing Defects Only
Warranty Form: https://www.theaudiostore.in/pages/warranty-claim-form
Tanchjim is a Chinese audio brand that specializes in developing high-quality audio products. They offer a wide range of products including earphones, DAC & AMP, and In-ear monitors (IEMS). Tanchjim's products are known for their exceptional sound quality and attention to detail, making them a popular choice among audiophiles.
Works as expected
Simple plug and play earphones, works as expected.
Sounds great for the price, no frequency is boosted, overall it sounds good.
Mic quality is decent does the job.
Detachable cable quality is good.
We can use this cable with other compatible iems also.
This is VFM product,I am impressed.
Thank you for your feedback! We're glad to hear that the product works as expected and sounds great for the price. The detachable cable quality is good as well.
Audiophile Inspiration: Real stories of Dedication and Passion
View all
Trusted By Over 15K+ Music Enthusiast
Let customers speak for us